Quality memory care is essential for enhancing the quality of life for many of the residents at Palm Cottages. Just because someone is in a difficult situation in life, does not mean that we can work to make improvements. Not only are improvements possible, but a chance for a better life and a happy life are possible. With full-service memory care and a compassionate team of trained professionals, our patients and residents get the best treatment in Florida. If your loved one is struggling with Alzheimer's Disease or Dementia, call us today. We are committed to bettering the lives of our residents, there is hope for them. We are located in Rockledge, FL and are a short drive from many of the surrounding areas.


Specialized Treatment For Our Memory Care Residents
At Palm Cottages, we ensure our Memory Care residents with Alzheimer's disease or dementia receive more one-on-one care designed to enhance their quality of life and independence.
Residents are encouraged to participate in activities and programs throughout the day.

The resident care staff have completed comprehensive training in order to provide the specialized care and services that these residents benefit from.

Our unique cottages are connected by a courtyard area, which allows our residents the freedom to safely take outdoor strolls.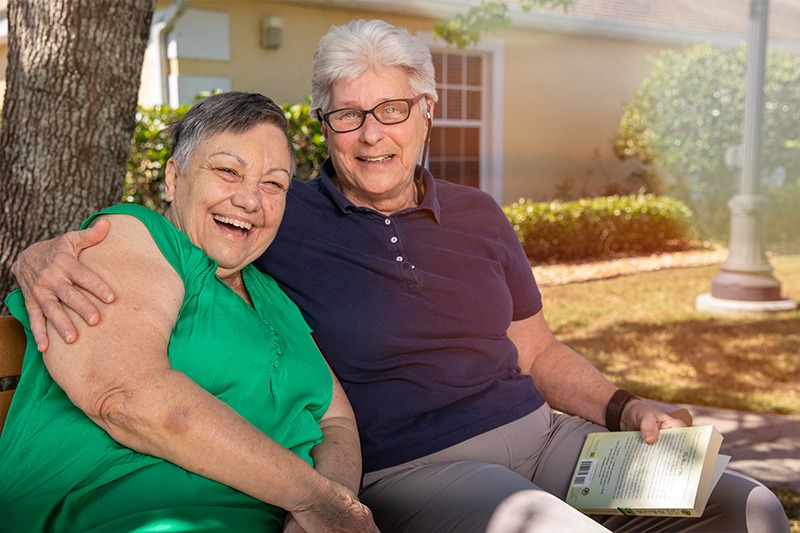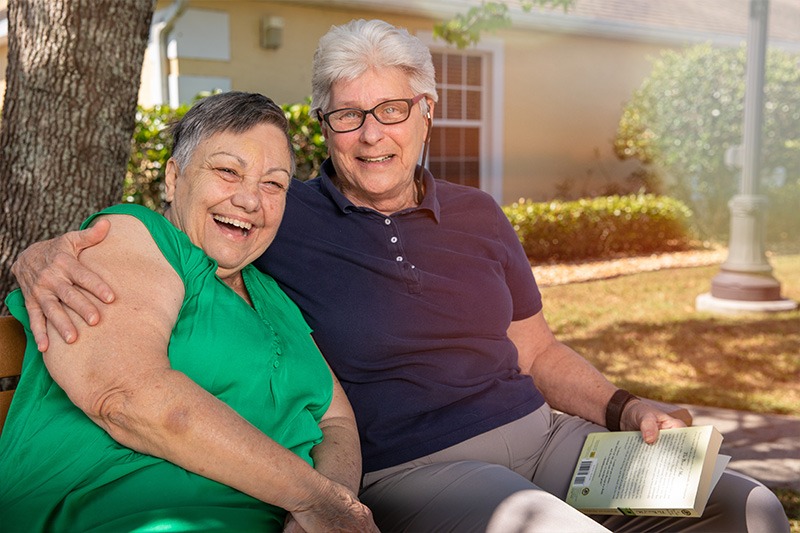 Our Service Areas:
Proper memory care services play an important role in our living facility. Happy aging is our agenda, and part of that is enabling our guests to continue to live out the best life they possibly can. Our senior living facility not only offers a unique stay compared to other facilities, but it comes staffed with full-service memory care experts who strive to bring the best experience for your loved one.
Contact Us Today
Contact Palm Cottages today to determine if our memory care facility is right for your loved one. We'll be happy to answer any questions you may have. and we welcome tours; just schedule below.