Palm Cottages is more than just a memory care facility. One of our differentiating factors is our full-service, caring professionals. If you are in Titusville and your loved one needs an assisted living facility due to Alzheimer's disease or dementia, Palm Cottages is an excellent choice. Residents with Alzheimer's disease or dementia will have a chance to live better among caring individuals. We will work to see that your loved ones make improvements in life and continue to live with purpose.
An important part of the well-being of our residents is their repeated opportunity to engage in social situations. Whether they're socializing with other residents or getting visits from friends and family, it's important for them and their well-being. Within about a 30 minute drive from Titusville, you can come visit your loved one.
Throughout the day, our residents are encouraged to participate in activities with the community.

Our resident care staff has completed the necessary training to provide the absolute best and highest of quality care to our residents. This allows us to specialize in memory care services for our patients.

For the well-being of our residents, our cottages are connected by a courtyard to promote a social atmosphere in the community and so our residents can get outside and get fresh air.

Palm Cottages is also a full-service assisted living facility, so we're specialized in creating a community for every resident.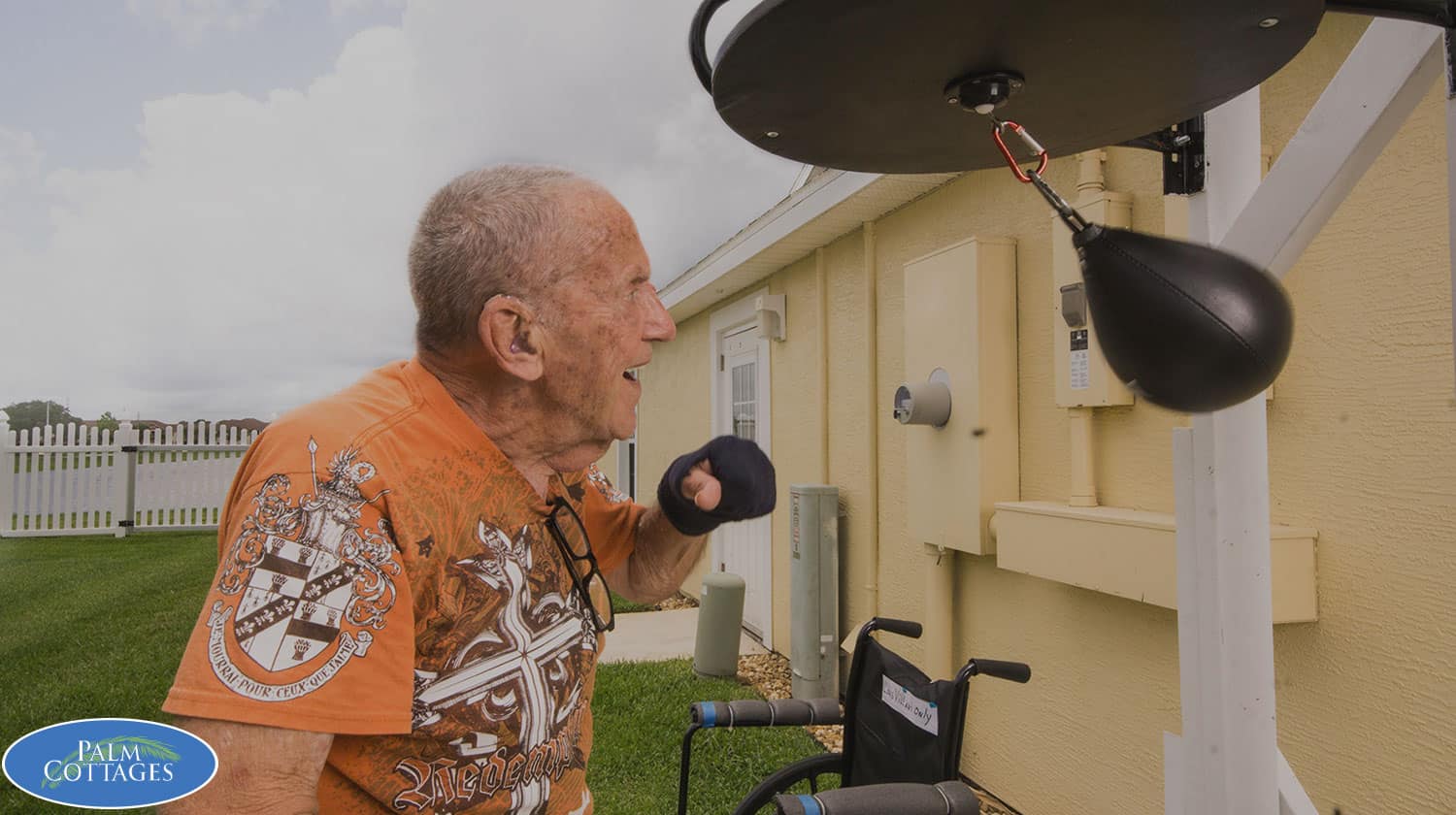 More About Our Memory Care Facility
For our memory care residents, all of the wonderful aspects of Palm Cottages is something they will have access to. However, their living arrangements will be a little different. To keep our memory care residents safe and secured, their outdoor space will be a courtyard that they can enjoy. The memory care cottages all share this so residents can socialize safely. 
Community is important here, which is why we encourage our residents to participate in various activities on the monthly calendar. We also offer family-style dining with delicious meals from a skilled chef. To further provide extended care that goes above and beyond, we make sure to maintain a staff-to-resident ratio that is higher than many other assisted living facilities. In doing so, we can provide higher levels of care. Help is always near at Palm Cottages, and in no time, it'll feel like home.
Contact Us Today
Again, placing a loved one in a memory care home can be a very difficult decision.  Sometimes, making the hard decision is the right thing to do for everyone's benefit. We encourage you to contact us to discuss your needs or the needs of your loved one. Find out if Palm Cottages is the right Titusville facility for you or your loved one.