Unique Assisted Living Housing In Florida
Palm Cottages seeks to enhance the quality of life and independence at our cottage-style senior assisted living facility. We take care of our residents while allowing them to perform as many tasks as they can on their own to keep their independence. But, when we are needed, we provide unmatched care. Daily assistance may cover bathing, dressing, toileting, grooming, and hygiene.  Of course, one of the most important aspects of assisted living also, is our dedication to proper medication management. This is a crucial component of assisted living, and we make sure to properly manage our residents medications so there is no misuse.
Watch This Testimonial Video
24/7 Care & Supervision
Medicine Management
Weekly House Keeping
Family Style Dining
Emergency Call System
On-Site Nursing
Room By Room Laundry
Excellent Staff-To-Resident Ratio
Hygiene, Toileting, and Grooming Assistance
Secured Courtyard
Chef Prepared Food
& Much More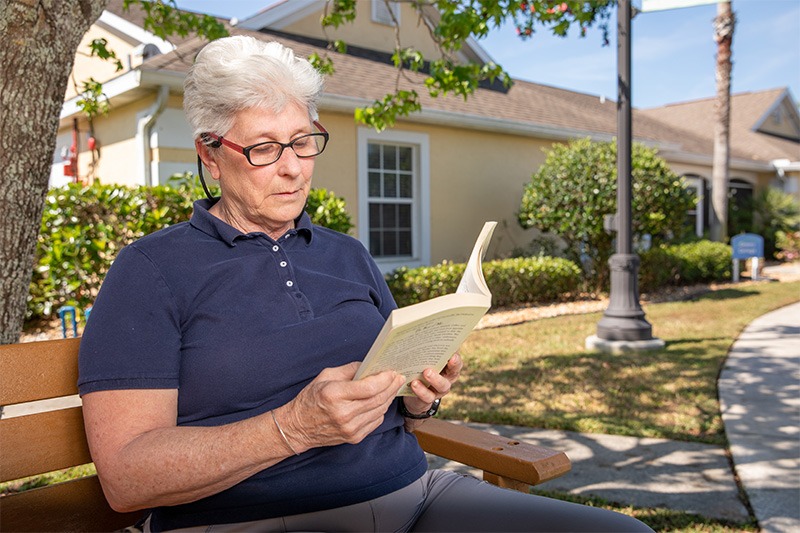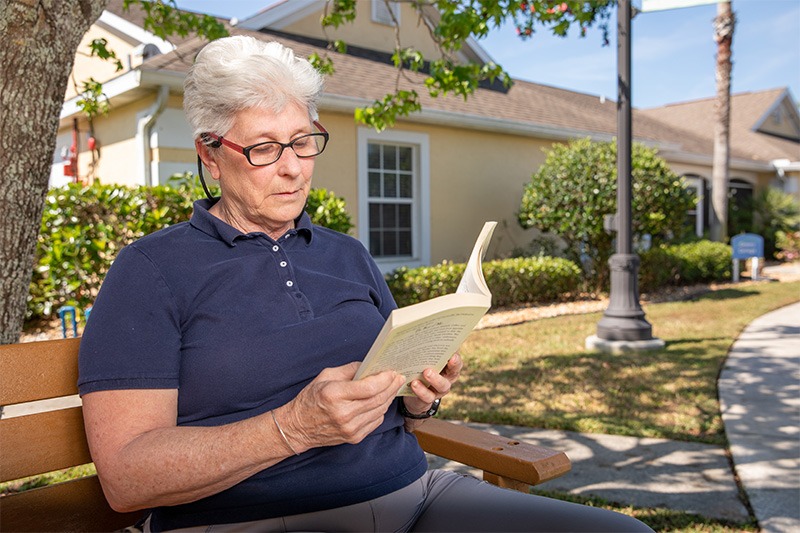 At Palm Cottages, we offer the type of assisted living care to keep our residents healthy and happy for the entire duration of their stay. We do this by going above and beyond with our professional services and our community-type atmosphere. Our assisted living facility(ALF) is unique by design allowing for a homey feel with plenty of socializing opportunities. Our chefs even get to know our guests on a personal level while preparing high-quality food for them, helping to reinforce that special community feel that makes Palm Cottages such a wonderful place to stay.
The staff here at Palm Cottages offer personalized care ranging from administering medications to grooming to their personal hobbies and special interests. We serve to treat all of our exceptional residents through mind, body, and soul.
ECC License
At Palm Cottages, we are proud to have an extended congregate care license (ECC License). This is awarded to assisted living facilities (ALF) that provide services beyond those authorized for a standard assisted living facility. Typically, to hold this license, a facility needs to help with daily living activities, more frequent nursing assessments, and assistance with administered and self-administered medications. Our memory care services provide a full-service, professional care team for Alzheimer's and dementia residents.