Greetings to our neighbors over in Merritt Island. If you are looking for an assisted living facility for a loved one, check out Palm Cottages! Though we are an assisted living facility, our housing is far from the traditional U-shaped, brick building-style home that is associated with assisted living. Instead, we have beautiful cottage-styled homes for our residents. These homes provide a quaint, homey feel to them without diminishing care.
Don't let the style of our home's fool you. We are a full-service assisted living facility with the staff, equipment, resources, and drive to provide the best assisted living services in Florida. In fact, we have an ECC certificate. Which, in short, certifies that we are an assisted living facility that provides more services and a higher level of care than the standard requirements of assisted living facilities. 
Our staff to resident ratio is excellent, ensuring that there is always a helping hand nearby when needed. We even have chefs that interact with the residents to learn their meal preferences and be a familiar, friendly face. One of the great benefits to joining Palm Cottages is our wonderful community. We are always providing activities and programs for the residents to engage in and enjoy socializing.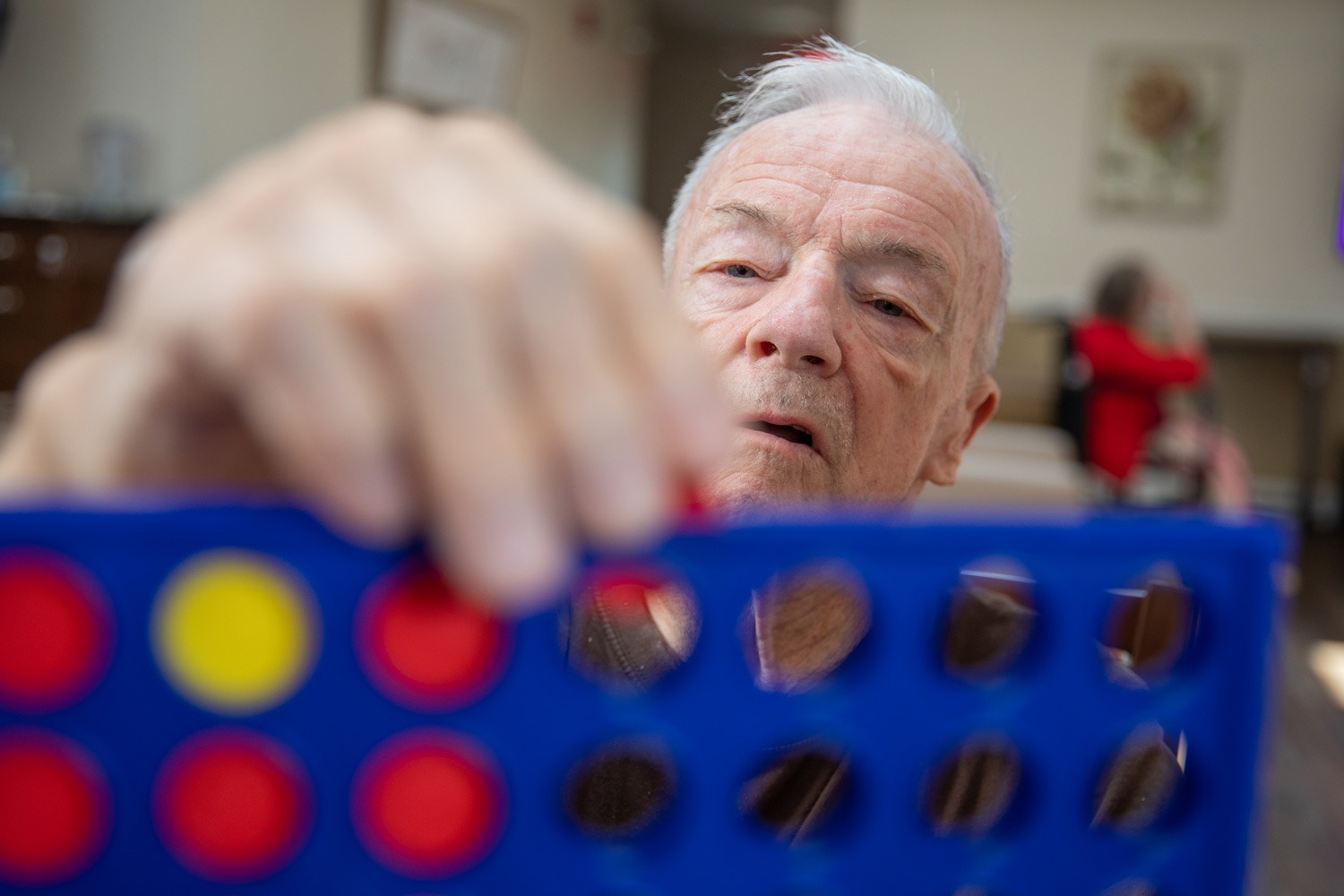 Our residents are encouraged to participate in activities and programs throughout the day.

Our Resident Care staff have completed comprehensive training in order to provide the specialized care and services that these residents benefit from.

Our Memory Care cottages are connected by a courtyard area, which allows our residents the freedom to safely take outdoor strolls.

Our assisted living facility has an ECC license demonstrating outstanding service!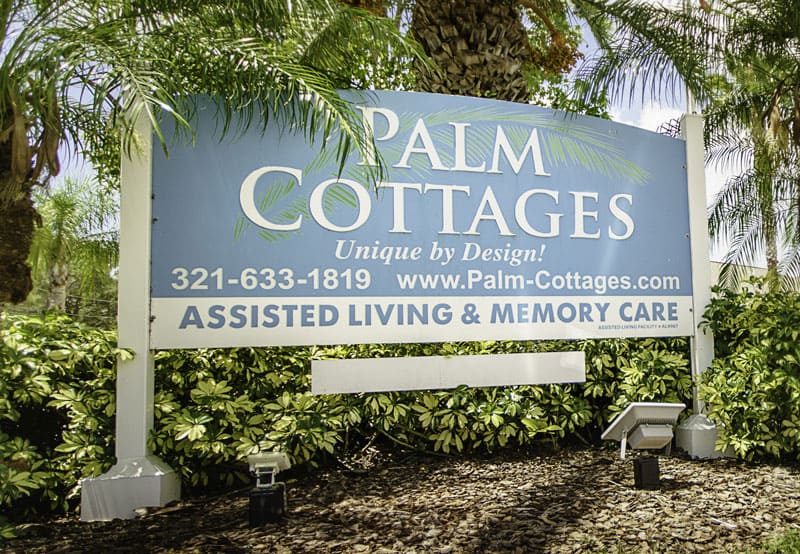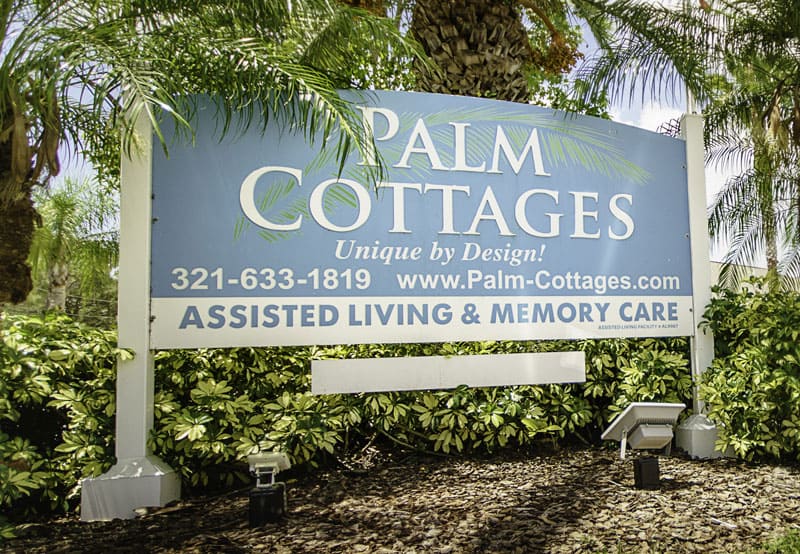 In addition to our usual assisted living services, we offer a full-service memory care unit. Our dementia and Alzheimer's patients will be located in special cottages that are joined by a courtyard for a safe place to gather and enjoy fresh air. They will also be able to participate in special programs that are designed to treat these conditions. We put in the extra time and effort to make sure we are bettering the lives of your loved one! 
Alzheimer's and dementia are terrible conditions and we understand how difficult it is for the affected person, and the persons involved in their life, helping and taking care of them. It is our pleasure to be able to help reduce the burden as much as we possibly can.
Schedule A Tour Today
If you would like to visit our facility and go on a tour, please schedule an appointment online or call us. We happily welcome our friends over on Merritt Island to come see what our assisted living cottages have to offer. If you would like to get a glimpse before you visit us, check out our gallery and see our residents engaging in some of their activities and going about their daily lives. Please call with any questions, we are happy to help and be of service to you.