Everything Needed for a Healthy, Happy Life at Our Assisted Living Home
Palm Cottages is unique by design; rather than a large brick building, our residents get to enjoy the comfort of cottage-style housing. Here, they can engage in community activities, play games, paint, take strolls and much more. We even have family-style dining so our residents have even more chances to engage and socialize with the other residents.
Palm Cottages' small size is beneficial to our residents with a favorable staff-to-resident ratio. With more workers on staff, we are able to improve our quality of care and the amount of time spent assisting those who need us. We also have a special, full-service memory care team that treats residents with Alzheimer's and dementia. These residents are also encouraged to attend our community's activities so they can be in social situations and add to the community mentality. Happy aging is our agenda here!
Residents are encouraged to participate in activities and programs throughout the day.

Palm Cottages' care staff have undergone comprehensive training in order to provide the specialized care and services that residents benefit from.

Our memory care cottages are connected by a courtyard area, allowing residents the freedom to safely take outdoor strolls.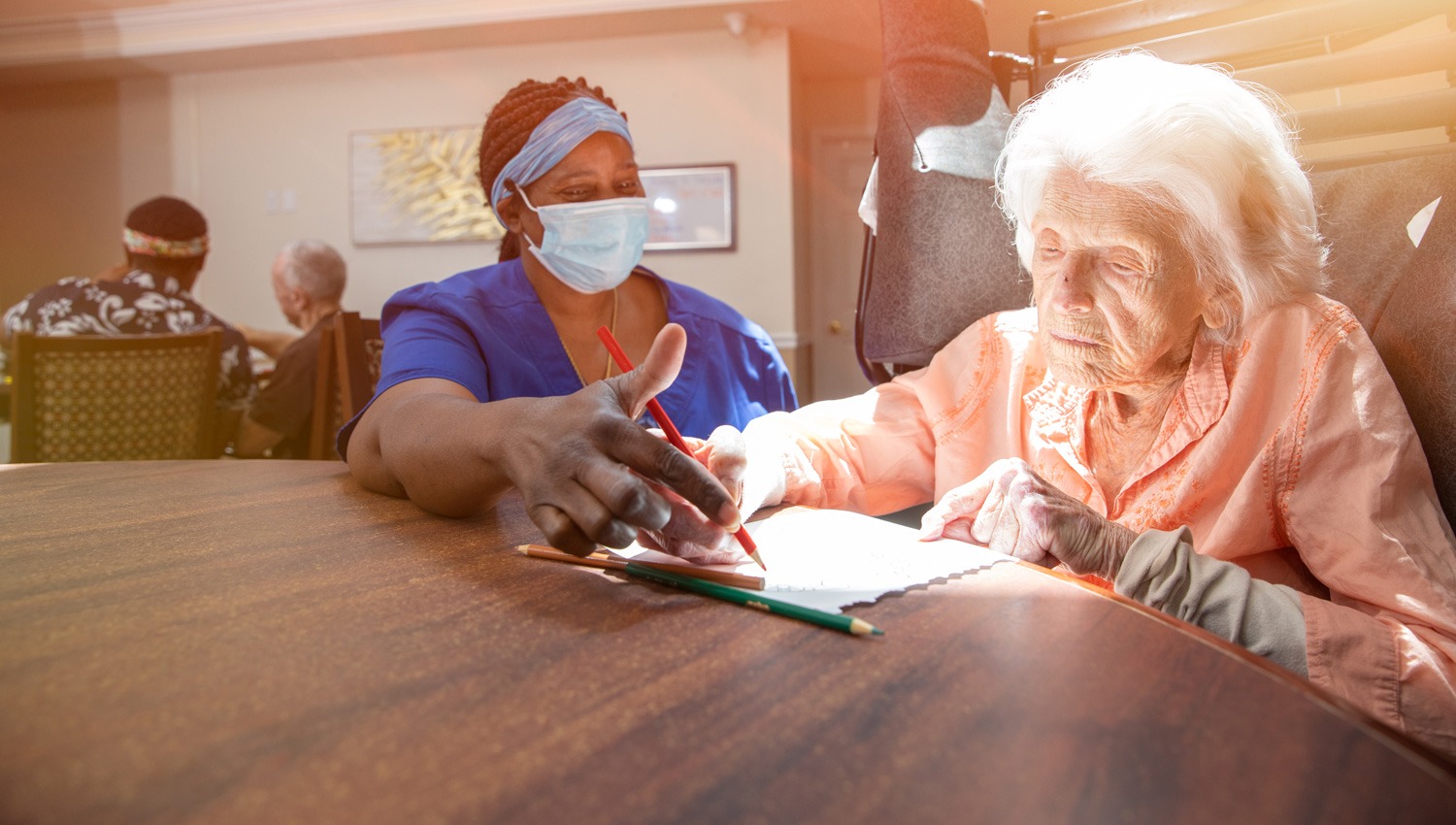 Plus, Visiting is Easy
If you are in Merritt Island, you're not far. We're just a short drive away, so if you end up placing your loved one in our assisted living facility, you will not be far. Visit as often as you like. Family and friends are encouraged to visit to provide your loved ones with opportunities to spend time with you.
Find a Welcoming Assisted Living Facility for Your Loved One
Finding an elder care home for your loved one can be difficult for several reasons. That's why Palm Cottages strives to make finding your loved one a new home easy. Start with a tour and determine if our facility is the right place for you. Contact our team with any questions.