About Our Memory Care Facility
If you are in the Viera West, FL area looking for an assisted living home with memory care services for your loved one, rely on Palm Cottages. Our assisted living facility has a special section of cottages dedicated to residents that need memory services, including those with dementia or Alzheimer's disease. Our unique, cottage-style facility may look like just a big vacation spot, but with that, we still have a full service team of memory care workers who are trained and certified to provide specialized memory care treatment services.
How Our Services Help
This is an important aspect of our facility. We want everyone in our cottages to continuously live a full life and age happily. We provide activities and programs for them to engage in and live in the wonderful community we have built within Palm Cottages. Memory care residents are encouraged to interact with other residents of our assisted living facility. Additionally, each memory care resident will have special activities designed to help with their unique condition.
Alzheimer's disease and dementia strongly affect everyone involved with the affected person on an emotional level. Sometimes a lot of time, money, and focus can go into caring for the affected person. But with our professional staff, unique and welcoming facility, and wonderful community feel, you can rest easy and have peace of mind knowing that your loved ones are well cared for.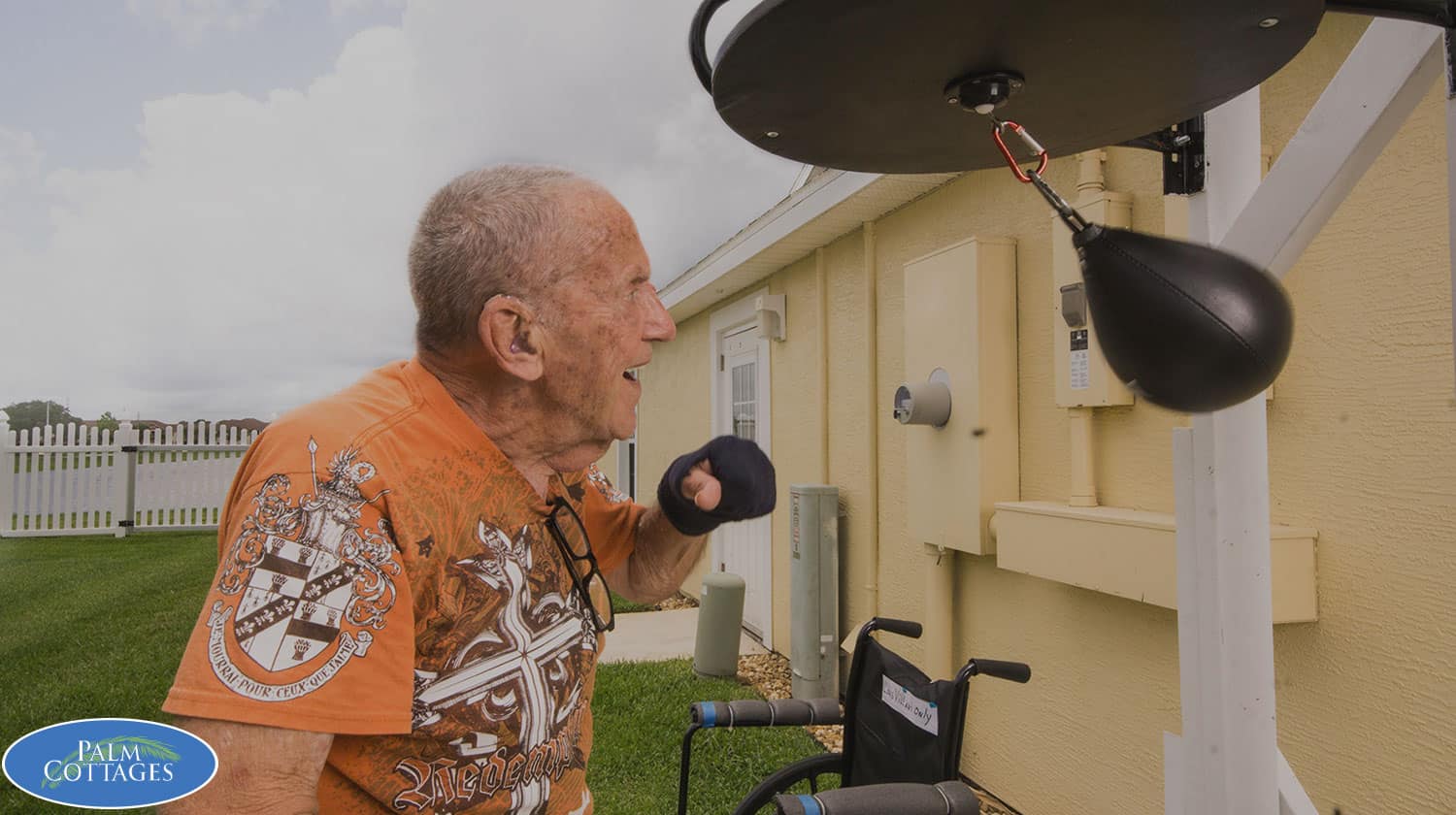 Throughout the day, our residents are encouraged to participate in activities with the community.

Our resident care staff has completed the necessary training to provide the absolute best and highest of quality care to our residents. This allows us to specialize in memory care services for our patients.

For the well-being of our residents, our cottages are connected by a courtyard to promote a social atmosphere in the community and so our residents can get outside and get fresh air.
Contact Our Team Today
If you have questions, we are happy to answer! You can even schedule a guided tour and come see our facility. We are a short drive away from Viera West, FL and will be happy to meet you, your loved one, and speak with you about how our memory care services can help. Remember, at our assisted living facility, happy aging is our agenda!