If you are in the Palm Shores, FL area looking for a place for your loved one to live, you've come to the right place. Palm Cottages is a cottage-style assisted living facility. Our quaint homes provide a paradise to spend time in while being part of a wonderful community. Here, happy aging is our agenda, and we make sure we are doing all we can for your loved one to excel in their life. We offer group activities, family-style dining, and also provide full-service care for our memory care residents. 
Our staff to resident ratio is excellent, making sure your loved one gets the assistance they need when they need it. Even our chefs take the time to get to know the residents on a personal level. This helps build our community feel and gives the chefs a chance to learn what the residents enjoy. 
Our mission is to enrich the quality of life for all of our assisted living and memory care residents by establishing an independent, healthy, and safe lifestyle.
Assisted Living
If you are in Palm Shores looking for an assisted living facility, we are that and much more. Not only do we have desirable cottages for our residents, but we are also an ECC licensed assisted living facility, going above and beyond to provide the necessary care to our residents. An ECC license is only issued to those facilities that provide services beyond the authorized services for a standard facility. This means we provide additional nursing service and total assistance with personal care services. We have a full-service memory care staff who can take care of residents with more challenging situations.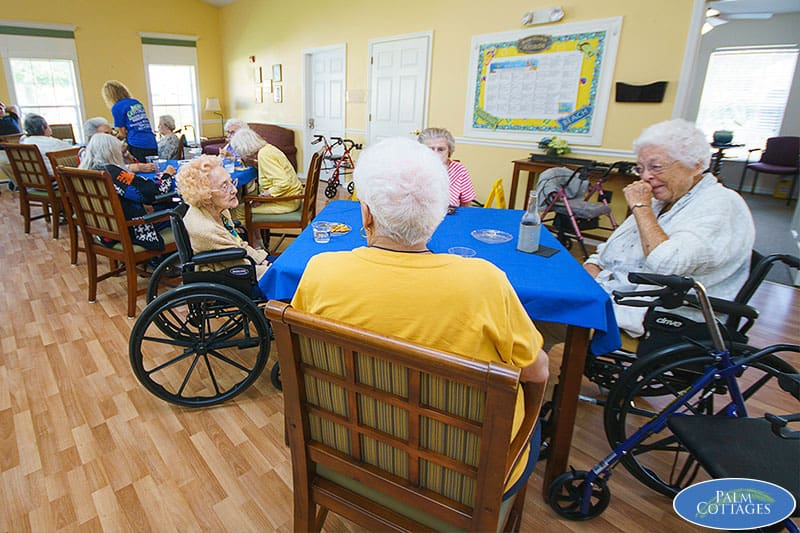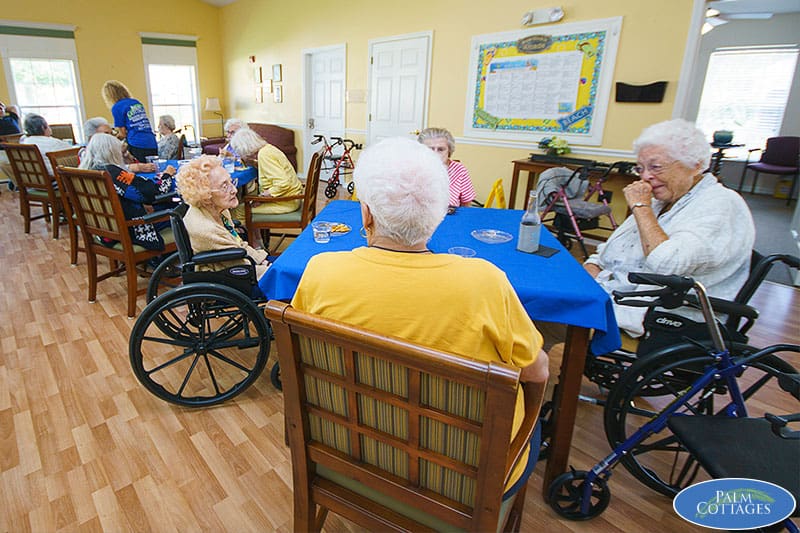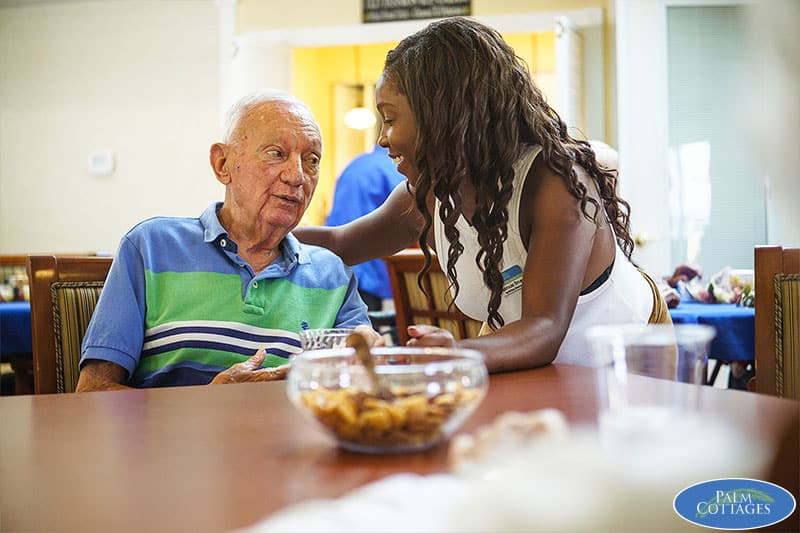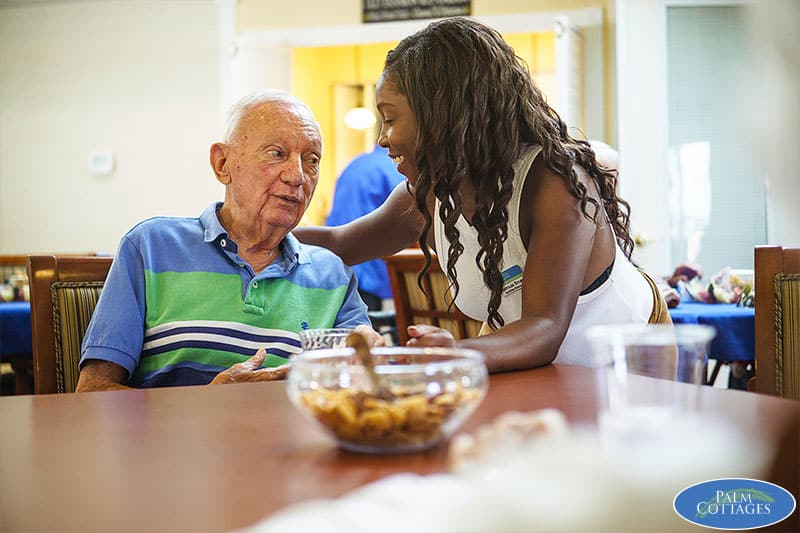 Alzheimer's and Dementia are extremely difficult sicknesses that people go through later in life sometimes. These often place a huge burden on the family and friends of the affected person. It is hard enough knowing that your loved one is struggling and not being cared for round the clock. But at Palm Cottages, help is always nearby. We have activities and programs throughout the day that our memory care residents are encouraged to take part in. The care providers on staff at Palm Cottages have all completed comprehensive training in order to provide highly specialized care. Our memory care cottages are also connected by courtyard so the residents can get outside and enjoy the fresh air while socializing with others in a safe environment.
In Action
[rev_slider alias="main" /]
Contact us
Call us today to learn more about our wonderful community. Request a tour today, we look forward to meeting you and caring for your loved one!