Dementia & Alzheimer's Care For Our Residents
Sometimes at Palm Cottages, we get residents who require a little extra care because an unfortunate decline in their memory. This is usually either due to dementia or Alzheimer's disease. But with Palm Cottages, there is hope. We are not only a desired assisted living facility with cottage-style homes our residents live in, but we offer full-service memory care for dementia and Alzheimer's residents. We are proud to serve our Orlando neighbors and provide an excellent place for your loved one to thrive and live in a wonderful community.
We make sure our residents are given every opportunity to maintain their independence while providing them with everything the need assistance with. With our memory care residents, accommodations are a little different. Their cottages are joined by a courtyard so they can safely get fresh air and interact with other residents. We look out for our memory care residents and take special care of them, giving them every opportunity to have an improved life!

One-On-One Care & Treatments For Memory Care Residents
At Palm Cottages, we ensure our Memory Care residents with Alzheimer's disease or dementia receive more one-on-one care designed to enhance their quality of life and independence. These services are custom to fit the level of attention they need on an individual basis.
Our residents are encouraged to participate in activities and programs throughout the day.

Our Resident Care staff have completed comprehensive training in order to provide the specialized care and services that these residents benefit from.

Our Memory Care cottages are connected by a courtyard area, which allows our residents the freedom to safely take outdoor strolls.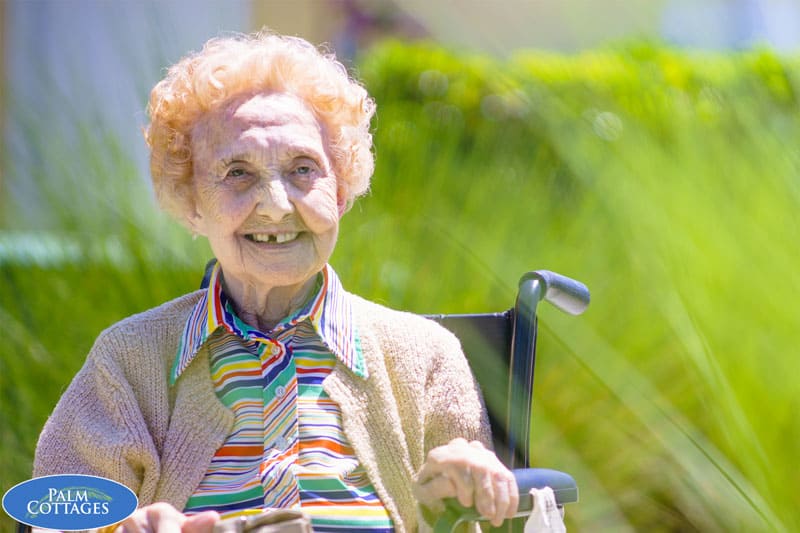 Contact Palm Cottages Today!
Proper memory care services play an important role in our living facility. Happy aging is our agenda, and part of that is enabling our guests to continue to live out the best life they possibly can. Again, we welcome our Orlando, FL neighbors to request a tour and come on by to see the wonderful place our guests live.  Our memory care homes welcome you with open arms. Please check out our gallery to see some of our residents enjoying their life at Palm Cottages!