Alzheimer's Care For Assisted Living Residents
Caring for people with Alzheimer's disease can be extremely difficult. It requires a lot of time, resources, money, patience, knowledge, planning, and hard decisions. It is a disease that not only affects the everyday life of the person affected, but it starts to affect that person's support system. Finding ways to ensure the affected person has adequate living space, a proper meal schedule, a proper medication schedule, social interaction, and even exercise can be extremely difficult when assistance is not readily available 24/7.  In the early stages, some of these tasks may not seem too difficult. But as time goes on and/or the disease progresses, these tasks become increasingly difficult. 

At a certain point, living alone will likely no longer be an option for the affected person. This can be extremely difficult for everyone involved because it essentially takes away that person's independence. But, it often is necessary for their own safety. Sometimes with Alzheimer's a patient will be able to remember very old memories that are ingrained in them in good detail. The problem is, short term memory can rapidly decline and become dangerous. For example, if the patient has a medication schedule they are following and forget they took medication immediately after taking it. You can leave notes but that will only get you so far and still leave a lot of room for risk. 
Relying on an assisted living facility to properly keep to a medication schedule is a huge benefit. In fact, this can be applied to a meal schedule so over or under eating does not take place. These are just two examples of the benefits of choosing an assisted living facility with memory care services. Especially Palm Cottages. 
Again, telling a loved one they have to leave their home is one of the most difficult things to do. Our staff realizes this and makes sure we do everything in our power to enhance the quality of life for our residents. This is another big reason why we have such a tight knit community approach to our assisted living facility. We want our residents to feel welcomed, belonging, and to be part of a family.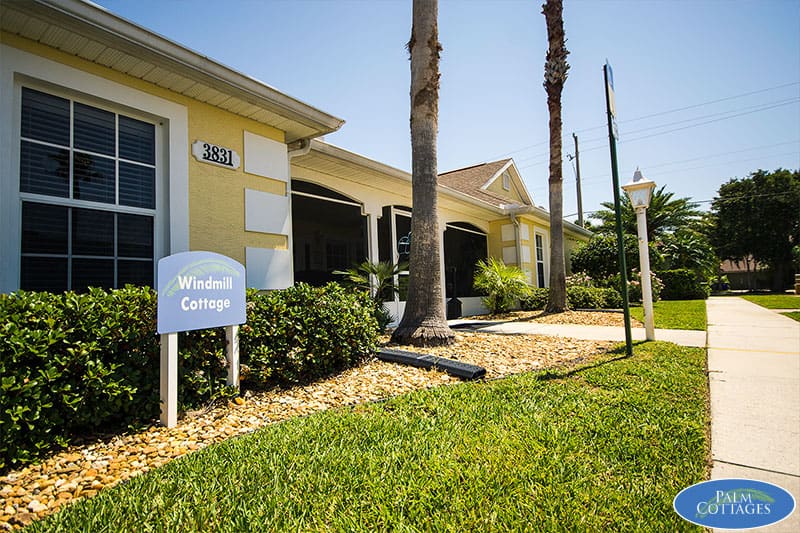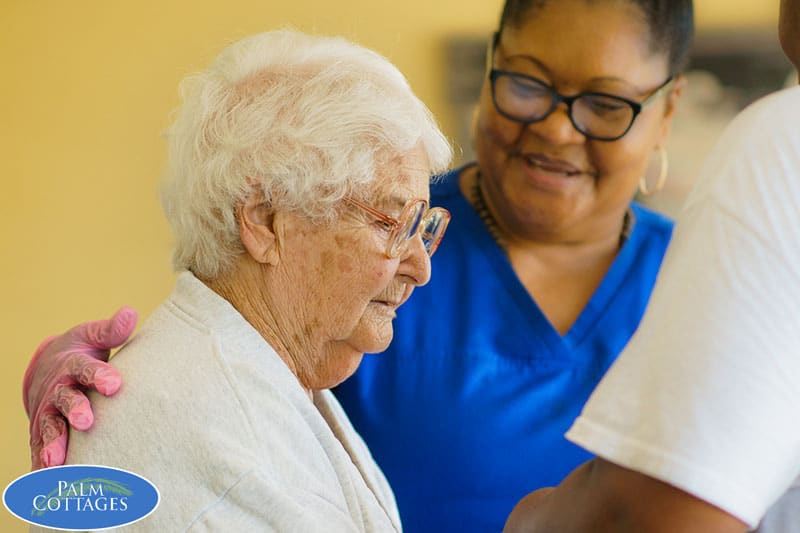 Our residents are encouraged to participate in activities and programs throughout the day.

Our Resident Care staff have completed comprehensive training in order to provide the specialized care and services that these residents benefit from.

Our Memory Care cottages are connected by a courtyard area, which allows our residents the freedom to safely take outdoor strolls.
There are plenty of reasons to choose Palm Cottages for your loved one. We know the decision won't be difficult, but our job is to take away pain, uncertainty, and stress. We will care for your loved one with compassion and respect. Please give us a call today for more information about our assisted living facility with Alzheimer's care services.
Service Areas
Cape Canaveral
Merritt Island
Palm Shores
Rockledge
Titusville
& more!