Alzheimer's Care For Assisted Living Residents
Alzheimer's disease is one of the most difficult things to have to watch a loved one endure. As difficult as it is for those who are caretakers, friends, or family, the affected person has a difficult road ahead of them. Providing care for an affected person can be challenging. Oftentimes, after a while, the disease can progress to a point where friends, family, and caregivers can no longer provide the proper level of care. At this point, it may be best to consider calling Palm Cottages to discuss moving your loved one to our assisted living facility where Alzheimer's treatment and care is provided by trained, qualified professionals.


Residents who require special Alzheimer's care still have access to all the benefits and amenities of our assisted living facility. One of the major differences, aside from the need for memory care services, is that we group all of our memory care residents into a block of cottages that are all connected by a courtyard. This helps allow our residents to get some outdoor time with their immediate community while staying safe and secure under the supervision of our staff. In fact, our staff to resident ratio is highly favorable. At Palm Cottages, there is always someone nearby to help!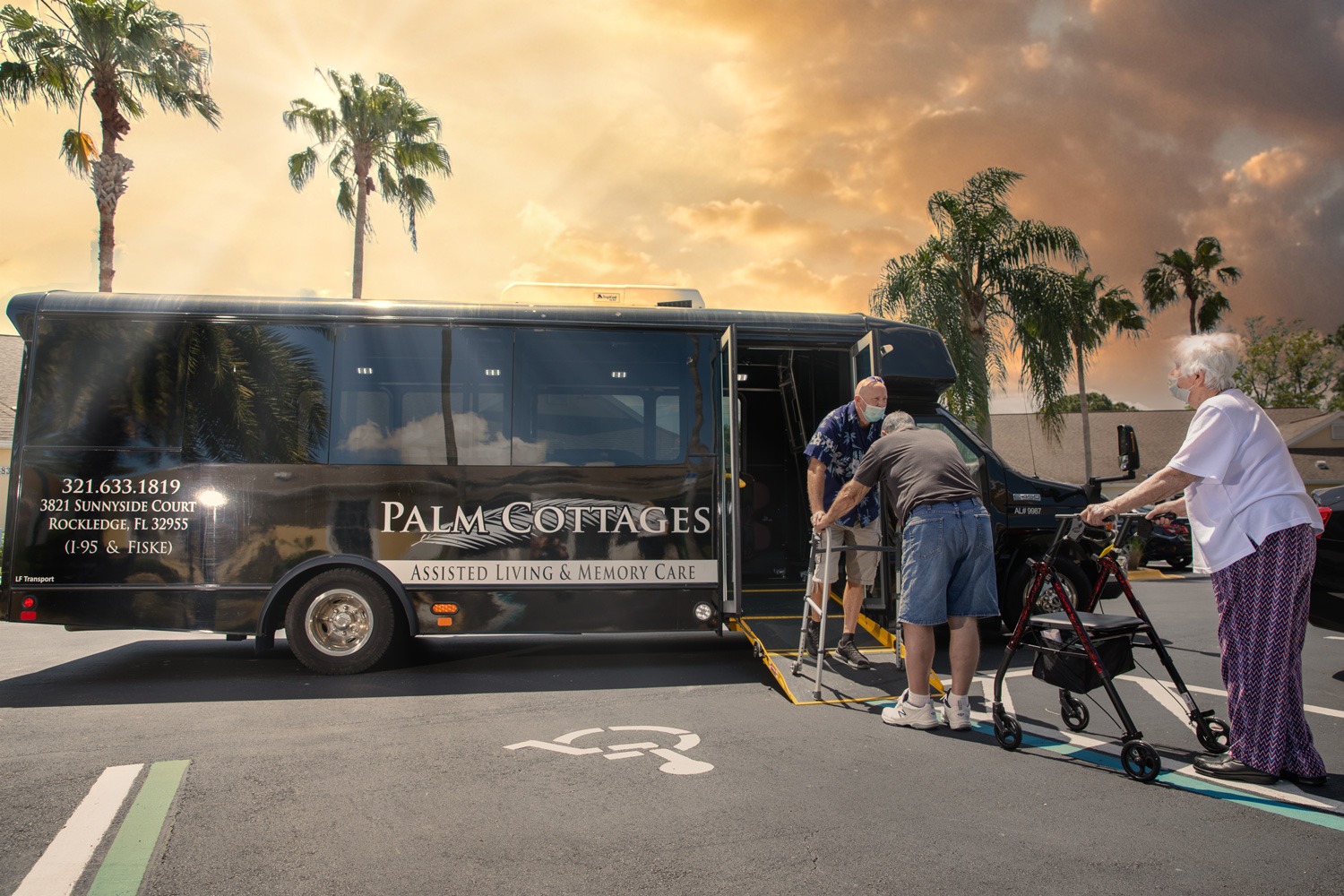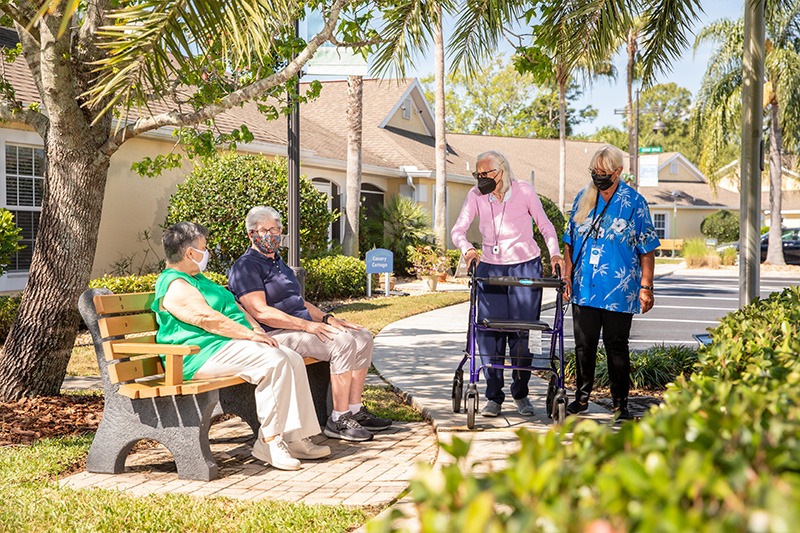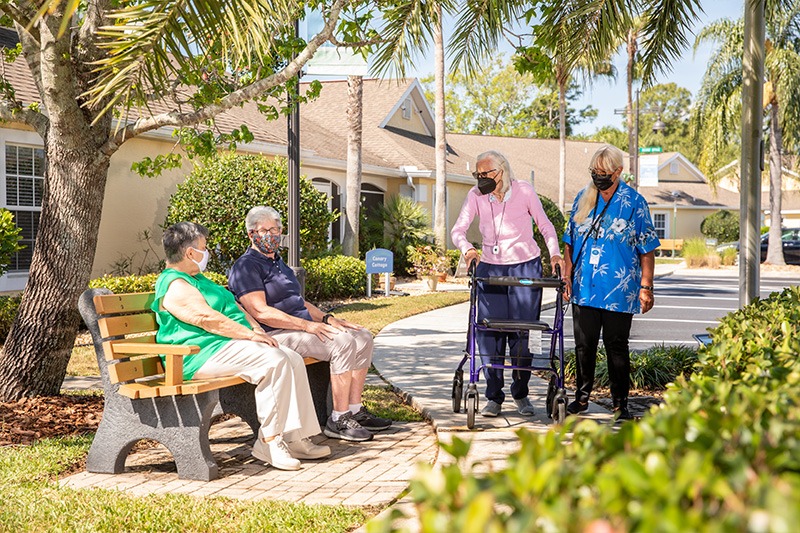 Our residents are encouraged to participate in activities and programs throughout the day.

Our Resident Care staff have completed comprehensive training in order to provide the specialized care and services that these residents benefit from.

Our Memory Care cottages are connected by a courtyard area, which allows our residents the freedom to safely take outdoor strolls.
Our facility is not far from Titusville, FL, making regular visits very easy. We encourage you to visit your loved ones often if possible, as socializing will remain an important part of their lives. We do promote socializing and activities within the community at Palm Cottages, but it is always special when a resident's loved ones come visit.
Other Service Areas
Palm Shores
Titusville
& more!
Contact Our Team Today
If you're in Titusville, FL, and interested in finding the best Alzheimer's care facility and services in the area, contact the team at Palm Cottages today. We'll be happy to answer any questions you may have and to schedule you for a guided tour.