Alzheimer's Care For Assisted Living Residents
When you have a loved one who needs extra care, you want to find an assisted living facility that will go above and beyond for them. Palm Cottages has built such a reputation while bringing highly reliable and trustworthy care to their residents.
Palm Cottages has proven to exceed expectations while earning and maintaining their ECC license, bringing residents with Dementia or Alzheimer's Disease the very best care in Florida.
We ensure our Memory Care residents receive extra one-on-one care designed to improve their independence. Our residents are also encouraged to join in activities during the day.
Our outstanding staff have completed all-encompassing training enabling them to provide the specialized care and services that our residents benefit from.

Welcoming Memory Care Home
With a unique and beautiful "bed-and-breakfast" cottage-style setting, Palm Cottages gives residents a better living environment than the traditional U-shaped or square commercial-style building. Our memory-care cottages even include a courtyard area where residents can walk and stroll outside safely.
Our highly trained chefs bring community-style dining with excellent nutritious meals. Our residents can eat together, laugh and socialize while dining adding to a higher quality of life. As a bonus, our cooks also meet and interact with residents to ensure a happier and healthier dining experience.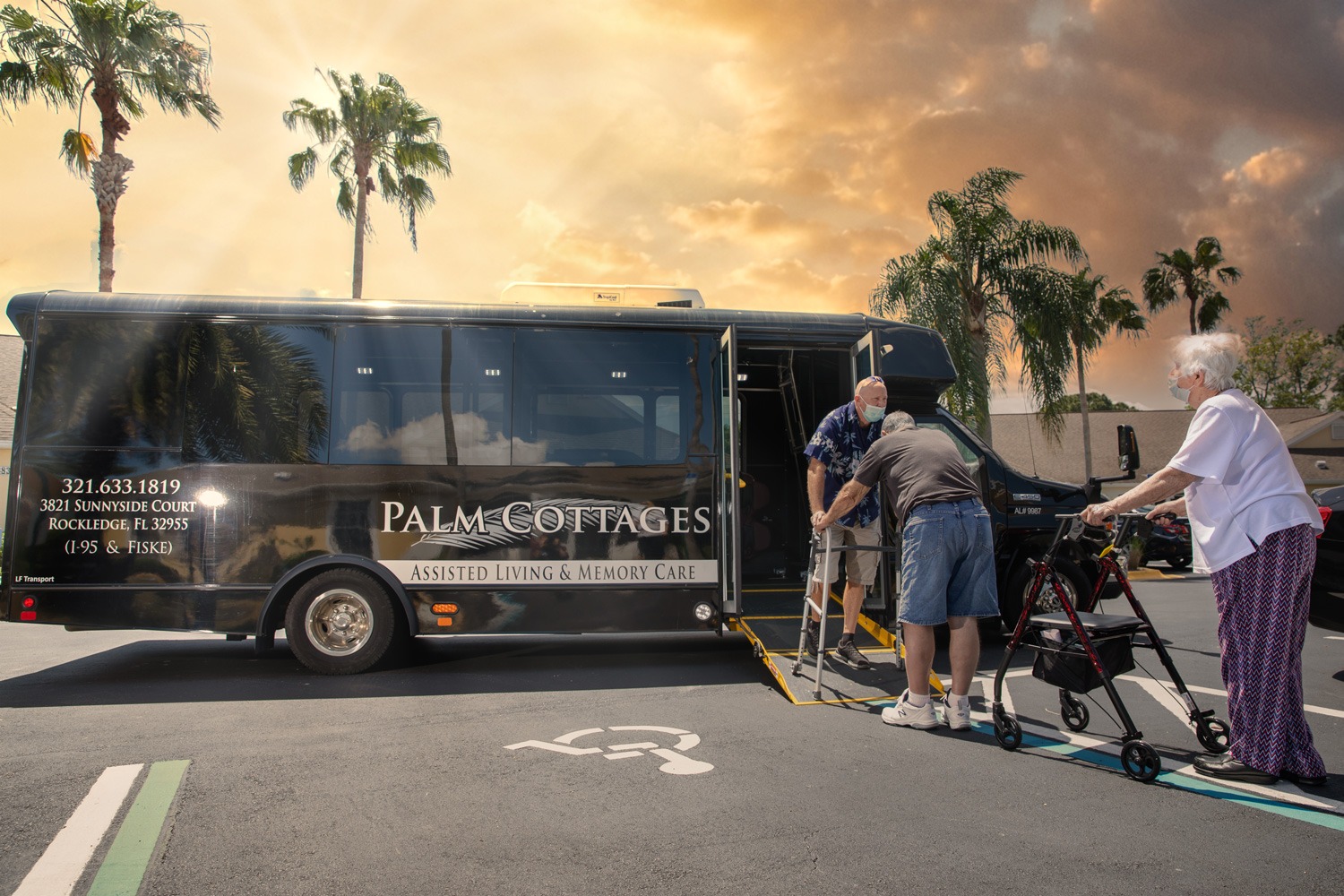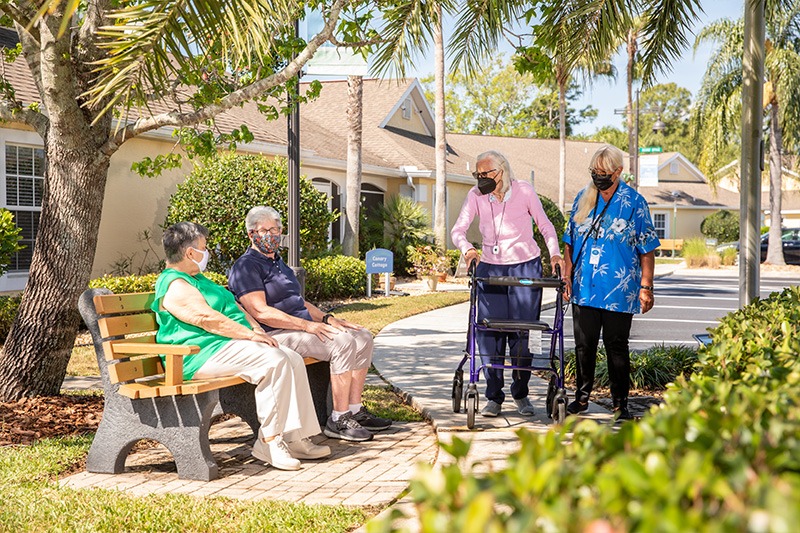 Our residents are encouraged to participate in activities and programs throughout the day.

Our Resident Care staff have completed comprehensive training in order to provide the specialized care and services that these residents benefit from.

Our Memory Care cottages are connected by a courtyard area, which allows our residents the freedom to safely take outdoor strolls.
Offering the Best Alzheimer's Care
Palm Cottages believes in giving our residents personalized, extra special care to compliment the unique and beautiful surroundings.
We believe in keeping a positive and upbeat outlook for our residents. We want our residents to have the highest quality of life possible and always find new ways to improve and enhance their lives.
We are dedicated to easing and improving the lives of our residents. If your loved one is coping with Alzheimer's disease or Dementia, call us today and we can assist you with making them as comfortable and well taken care of as possible.
Service Areas
Cape Canaveral
Cocoa Beach
Cocoa
Merritt Island
Orlando
Palm Shores
Rockledge
Titusville
& more!