Full Service Alzheimer's Care Facility
When your loved one has Alzheimer's disease, it is not only extremely difficult on them, but it impacts their whole support system. Oftentimes, the support system does not have the means or capability of caring for the affected person to the level at which they need. As difficult of a decision as it may seem, it is wise to consider our Alzheimer's assisted living facility. Located near Rockledge, FL, Palm Cottages is more than just an assisted living facility. We have unique and welcoming cottage-style homes that feel more like paradise than a standard large brick building all while encouraging independence and improving quality of life.

Our residents are encouraged to participate in activities and programs throughout the day.

Our resident care staff have completed comprehensive training in order to provide the specialized care and services that these residents benefit from.

Our Alzheimer's care cottages are connected by a courtyard area, which allows our residents the freedom to safely take outdoor strolls.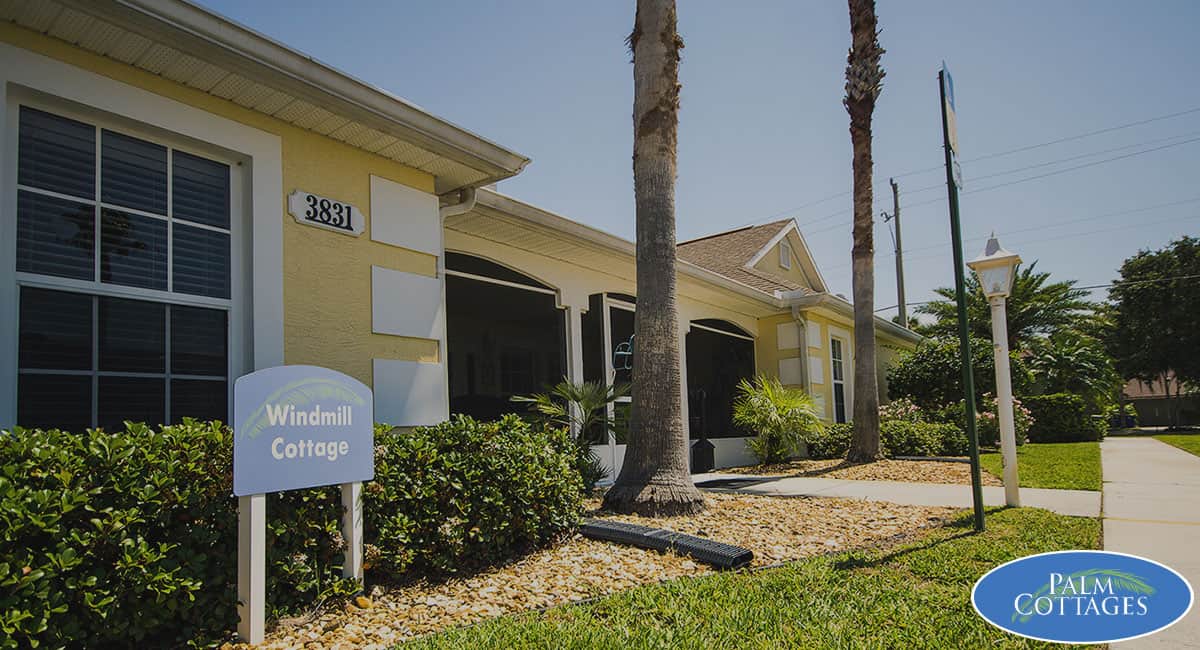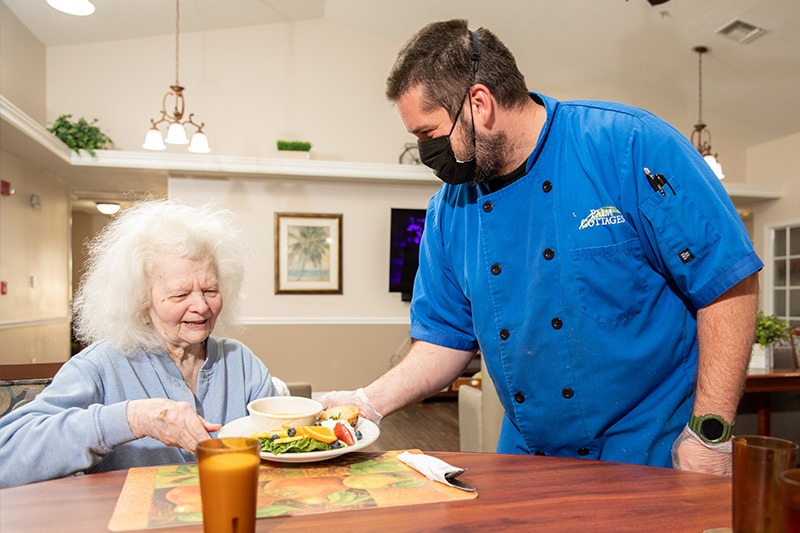 Our Community
Our community is one of the most important aspects of our Alzheimer's care facility. We do not want our residents to ever feel alone. We have built a loving, caring, fun and friendly atmosphere. Plenty of socializing takes place at lunch, dinner, game time, outdoor time, exercise time and more. We provide monthly activity schedules to make it easy to keep our residents active and engaged both mentally and physically. We are confident that your difficult decision will offer peace of mind when your loved one gets to know the other residents at our wonderful community.
Contact Us
Please give us a call or fill out a contact form if you have any questions about our facility. You can also schedule a tour to see if Palm Cottages is the right fit for you or your loved one. We're located only a short drive from Rockledge, FL!