Having a loved one who needs extra care often means finding a trustworthy assisted living facility with experienced Alzheimer's care services that you are comfortable with and you can rely on. At Palm Cottages we have a reputation you can count on. We are an ECC-licensed assisted living facility with a full-service memory care staff to assist our residents who need extra care.
One thing that makes us different than other facilities is that we are not housed in a U-shaped or square commercial building. Instead, we offer a unique alternative with our bed and breakfast, cottage-style living facilities. Our residents live in a close-knit community with ideal surroundings. Our Memory Care cottages are connected by a courtyard area, allowing residents the freedom to take outdoor walks safely.
A Caring Community
We endorse a community family-style dining experience so our residents can enjoy social time together, tell stories, and laugh.
Our professional chefs cook delicious, high-quality meals and also take the extra time to get to know residents better so they can provide even more personalized service. Plus, we have snacks available for when our residents are hungry throughout the day.
We have earned and maintained an ECC license status which is given to those assisted living facilities that go above and beyond the basic requirement by law for assisted living facilities. This translates to even more specialized care.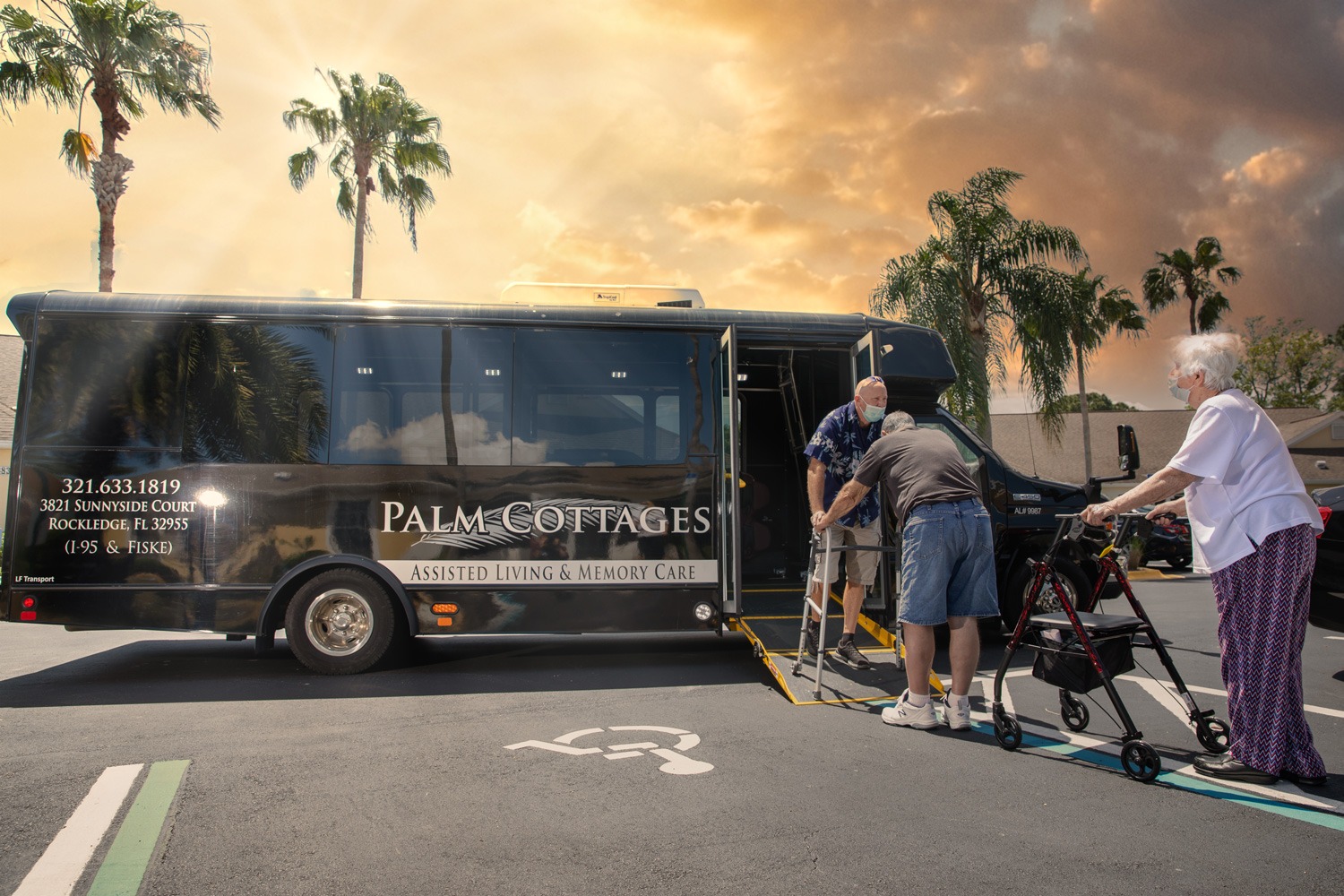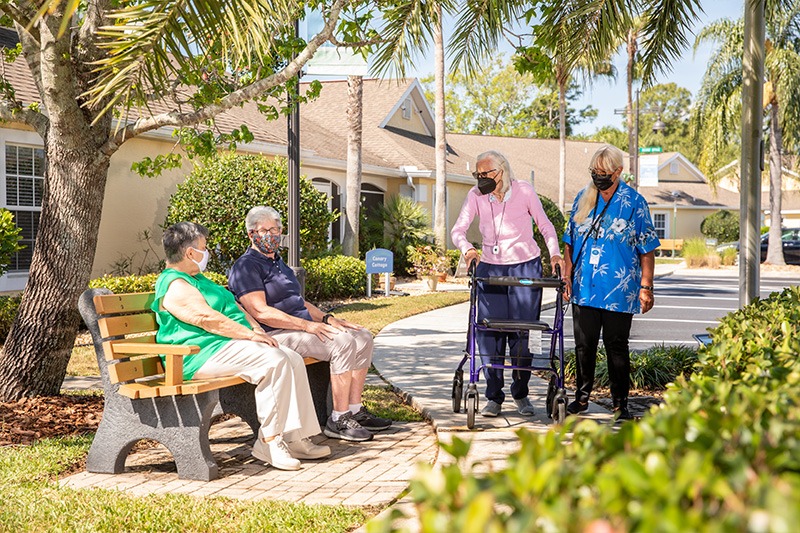 Our Alzheimer's Care Services Include:
Fun and healthy activities and programs throughout the day

Resident care staff have completed comprehensive training to provide the specialized care and services these residents benefit from.

Memory care cottages connected by a courtyard area, which allows our residents the freedom to safely take outdoor strolls
Find a Safe Home for Your Aging Loved One Today
Palm Cottages has a positive outlook for our residents. We know that quality memory care is required to enhance the quality of our residents' lives and that improvements can be made even during difficult times. This gives residents a chance for a better and happier life overall.
Our full-service memory care is staffed by a compassionate team of highly trained professionals, and our memory care patients get the best treatment offered in Florida.
If you have a loved one that is struggling with Dementia or Alzheimer's Disease, then give us a call today. We are committed to improving the lives of our residents, and we know there is hope for them. Let us show you how we can assist you.