Alzheimer's Care for Assisted Living Residents
Moving a loved one into an assisted living facility means finding a comfortable, reliable and trustworthy solution. If you want reassurance that the facility has an excellent reputation than Palm Cottages is a solid choice for loved ones who need extra care.
We are an ECC licensed assisted living facility that works hard to go above and beyond the basic needs and requirements of our residents. With our bed and breakfast style cottages and full service memory care staff, we bring the best care in Florida to our residents coping with Alzheimer's and Dementia.

alm Cottages stands out from other assisted living facilities because instead of a square or U-shaped commercial style building, our residents live in unique cottage-style facilities which even include a lovely courtyard area where residents can take outdoor strolls safety and securely.
Our experienced and professional chefs provide a family-style community dining experience with high quality nutritious food. Our residents can dine together, socialize, swap stories and even have some laughs. Our chefs also get to know residents one-on-one to see if there are any particular needs or wants that can or need to be accommodated.
We have received and sustained our ECC license status for meeting and exceeding all basic legal requirements while also giving our residents extra specialized, individual care along with a better living environment.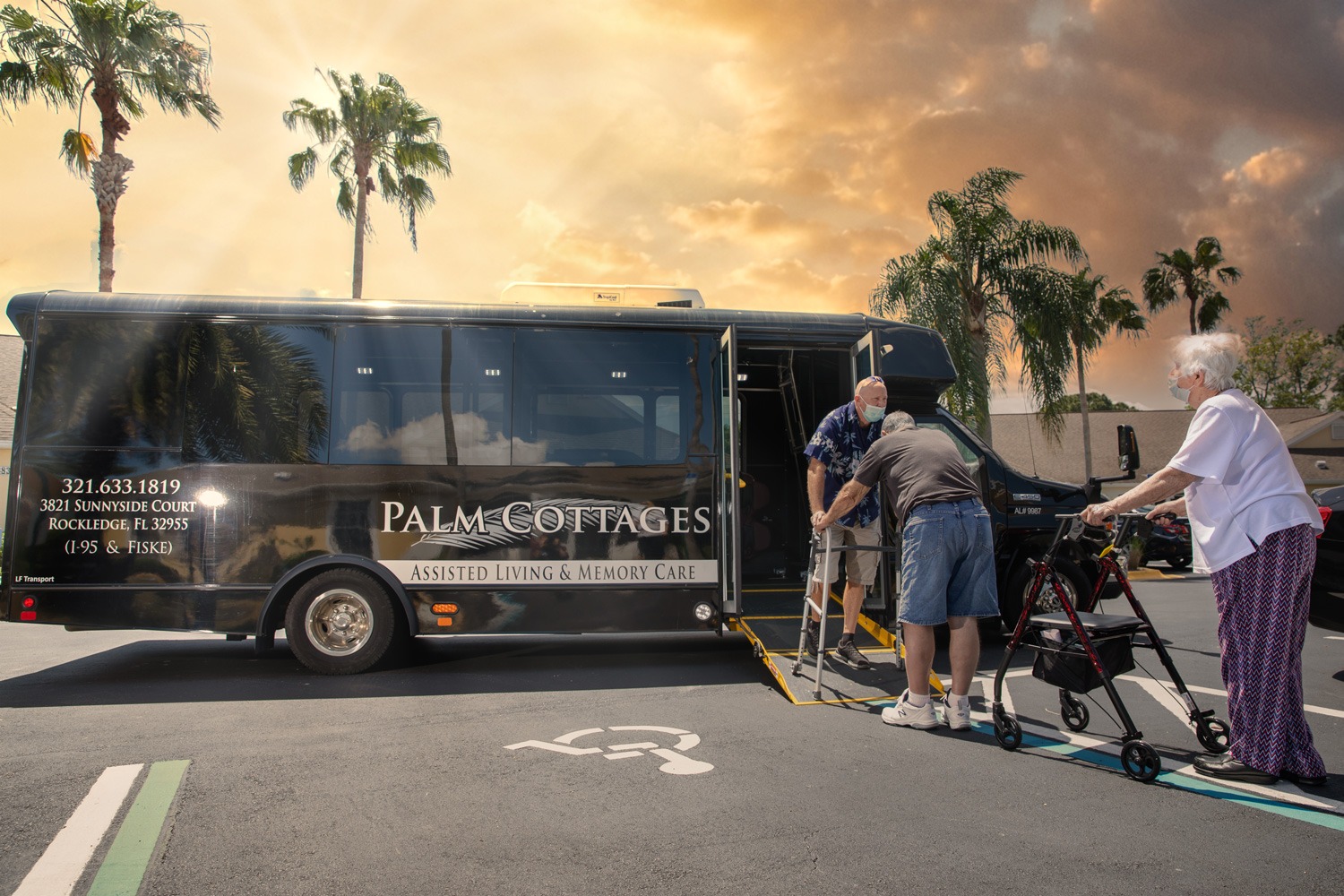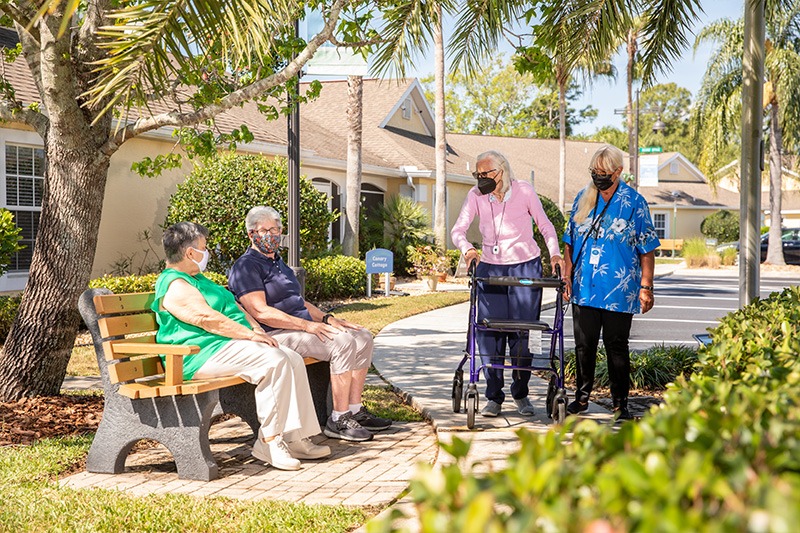 Our residents are encouraged to participate in activities and programs throughout the day.

Our Resident Care staff have completed comprehensive training in order to provide the specialized care and services that these residents benefit from.

Our Memory Care cottages are connected by a courtyard area, which allows our residents the freedom to safely take outdoor strolls.
Palm Cottages maintains a beneficially upbeat outlook for our residents. We want our residents to have the highest quality of life they possibly can and to always be improving things for them in as many ways possible.
We have a full service memory care staff of highly trained compassionate professionals. Our team brings the best memory care treatment in Florida.
We are completely committed to improving the lives of our residents. If your loved one is coping with Alzheimer's disease or Dementia, call us today and we can assist you with making them as comfortable as possible as well as doing as much as we can to enhance their lives .
Service Areas
Palm Shores
Rockledge
Titusville
& more!