Alzheimer's Care For Assisted Living Residents
Palm Cottages is an assisted living facility with a department fully dedicated to serving residents with Alzheimer's. When your loved one has Alzheimer's disease, it is not only extremely difficult on them, but it impacts their whole support system. Oftentimes, the support system does not have the means or capability of caring for the affected person to the level at which they need.
When faced with a difficult decision to find a home for your loved one, just know that Palm Cottages is a short drive away, providing excellent Alzheimer's care services for the Cocoa, FL, area.  Our unique, quaint, welcoming cottage-style homes feel more like a vacation home than a standard assisted living facility. 


Full Service Alzheimer's Care Facility
Though our facility looks more like a vacation than an assisted living facility, we provide all the necessary care your loved one needs. We have a staff that is fully trained to treat Alzheimer's, providing them with their prescribed medications and activities meant to work on their memories. Your loved one can receive all the treatment they need while taking part in a wonderful community where they will create relationships and socialize with other residents.
Our Memory Care Community
Your loved one may be away from their Cocoa home, but our community will make them feel right at home. Between our residents and staff, we have developed a loving, caring, fun, and friendly community. Even our chefs take the time to become acquaintances with the residents, in addition to providing delicious meals. There are plenty of socializing opportunities that take place throughout each week. There are opportunities at lunch, dinner, game time, outdoor time, exercise time, and so much more.
Personalized care is an important aspect of our Alzheimer's care services. Our fully trained staff will provide personalized treatments and care based on each individual. We are confident that your difficult decision will offer peace of mind when your loved one gets to know the other residents at our wonderful community.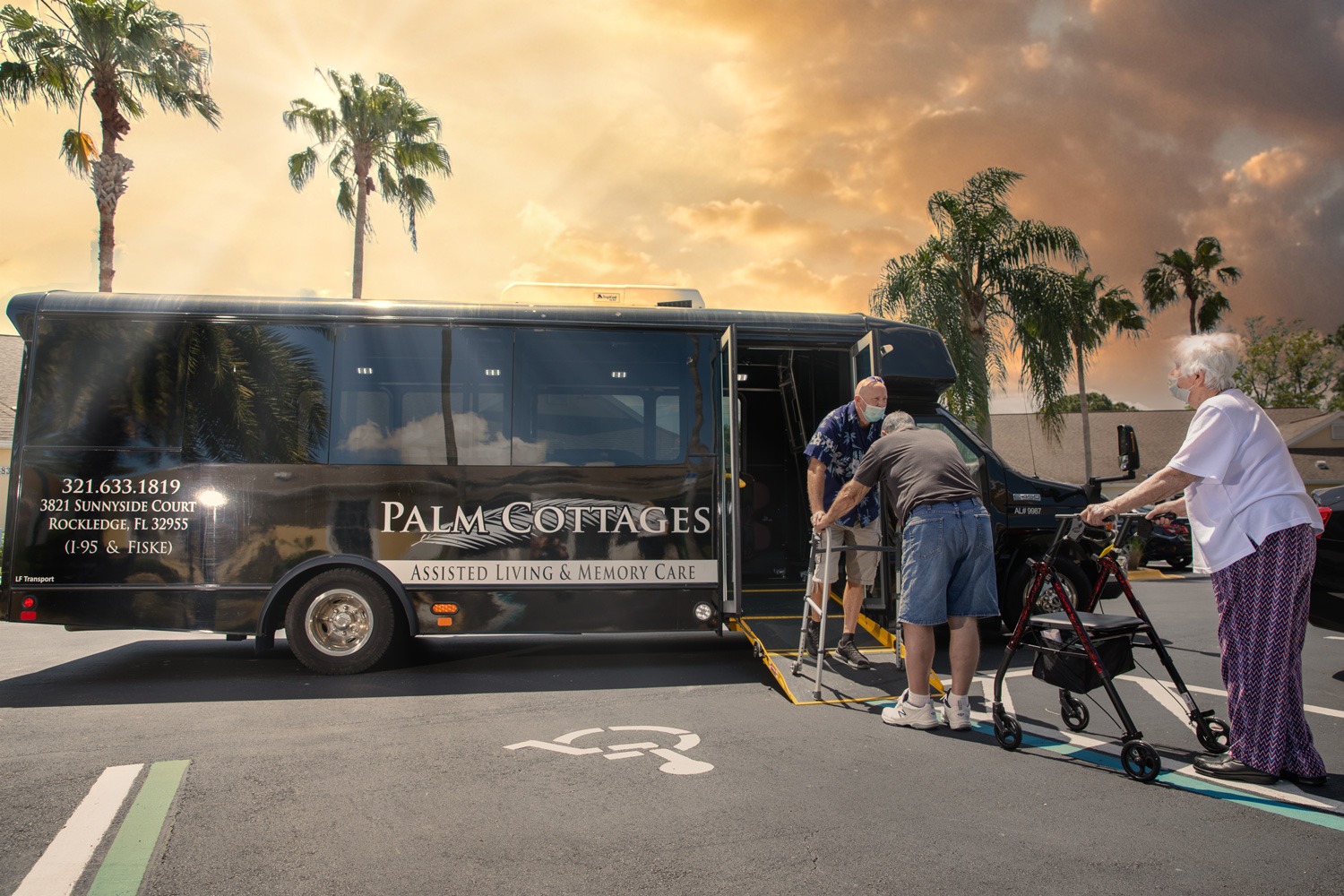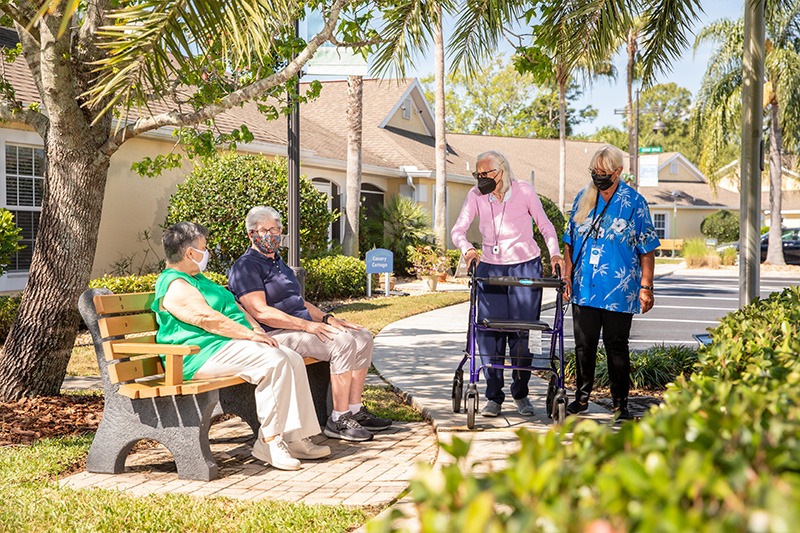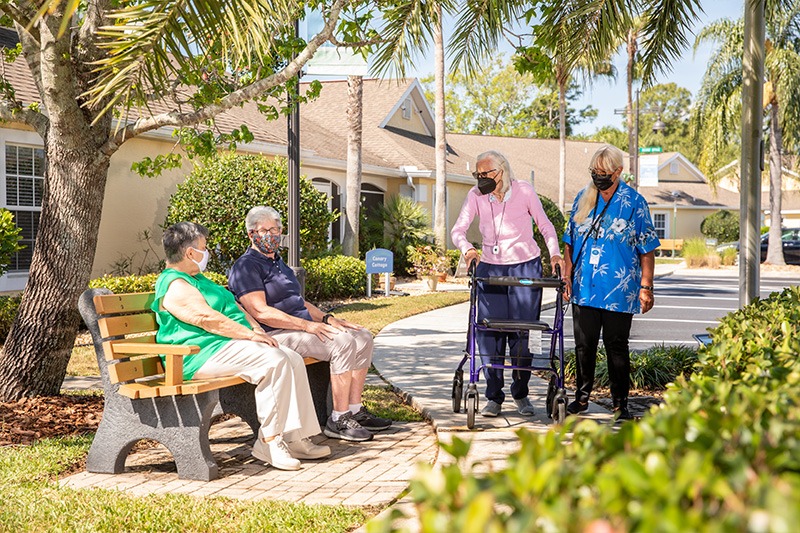 Our residents are encouraged to participate in activities and programs throughout the day.

Our Resident Care staff have completed comprehensive training in order to provide the specialized care and services that these residents benefit from.

Our Memory Care cottages are connected by a courtyard area, which allows our residents the freedom to safely take outdoor strolls.
Other Service Areas
Cape Canaveral
Cocoa Beach
Cocoa
Merritt Island
Orlando
Palm Shores
Rockledge
Titusville
& more!