Are you in Cocoa, FL looking for a reliable senior assisted living facility for your loved one? Consider Palm Cottages! Palm Cottages is more than just an assisted living facility. We provide all the care you would find in an assisted living home, but we do not have the appearance of one. Our facility is a grouping of cottage/vacation-style homes. Here, our residents are able to live in a quaint, inviting home. It is our way of helping them live in paradise. Our community is tight-knit and always engaged in activities and group dining. If you would like to request a tour, please do so by visiting our guided tour page.
Our mission is to enrich the quality of life for all of our assisted living and memory care residents by establishing an independent, healthy, and safe lifestyle.
At Palm Cottages, we are more than an average assisted living facility due to our ECC License. Our ECC License was obtained due to our capability of providing care that goes beyond the standard level of care for assisted living facilities. We provide a higher level of nursing services and day to day assisted living. Our staff-to-resident ratio is excellent, allowing us to provide more efficient care than many other facilities. Our chefs even take the time to get to know the residents so they can provide a service that is above and beyond.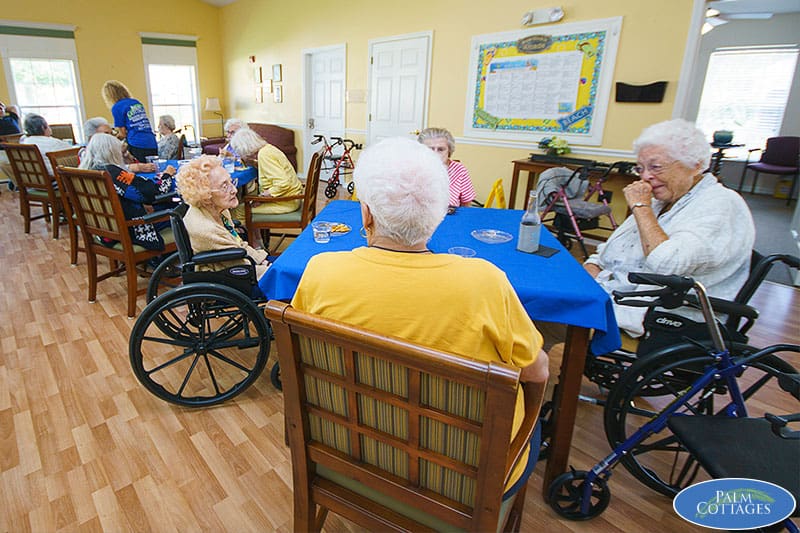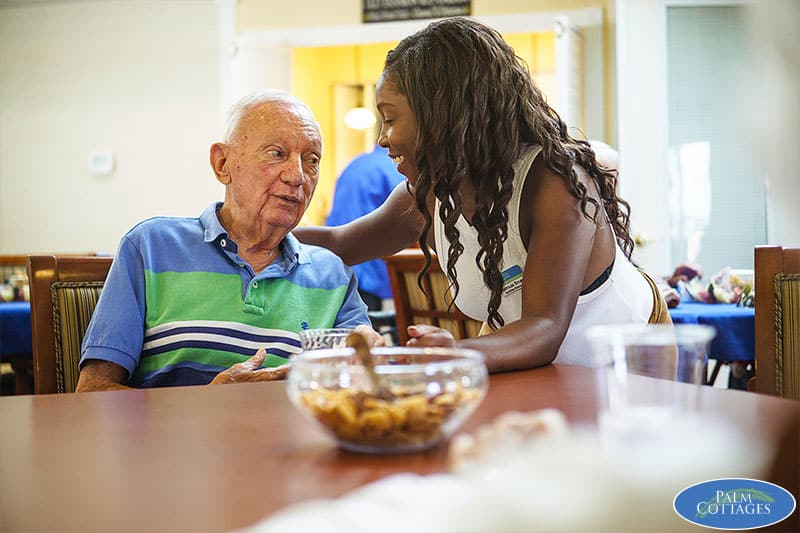 Alzheimer's and Dementia are extremely difficult sicknesses to go through. When our residents need our memory care services, they are attended to by highly trained care professionals. These professionals have specialized programs available to help our residents live their lives to the fullest. Our memory care residents have homes that are connected to each other via a courtyard where they can get outside and enjoy air in a safe environment.
In Action
[rev_slider alias="main" /]
Contact us
Call us today to learn more about our wonderful community. Request a tour today, we look forward to meeting you and caring for your loved one!