Dementia and Alzheimer's disease are incredibly difficult for someone to go through and require specialized care available around the clock. Additionally, it's not just the person who has the disease effected dementia and Alzheimer's difficult on the person who has it, but it can be extremely difficult for their loved ones and others in their support system.It's important to find a memory care facility that you trust to care for your loved one.
That's where Palm Cottages, in Rockledge, Florida, comes in. Our full-service memory care staff works with dedication, love and compassion to improve our residents' lives as much as possible. We do everything we can with our professional knowledge and skill-set to make your loved ones as happy as possible! Rely on our assisted living home tean to deliver the best memory care services possible from trained and qualified professionals gives you peace of mind knowing your loved one is in great hands.
What Makes Our Memory Care Facility Unique
Your loved one will receive more one-on-one care that is designed to enhance their quality of life. In no time, Palm Cottages will feel like home with cottage-style housing and family dining.
We also encourage our Alzheimer's and dementia facility residents to:
Participate in activities and programs throughout the day

Enjoy the courtyard that connects our memory care houses, allowing residents to safely get some fresh air and connect with others

Take part in the family-style dining with the rest of the Palms Cottages community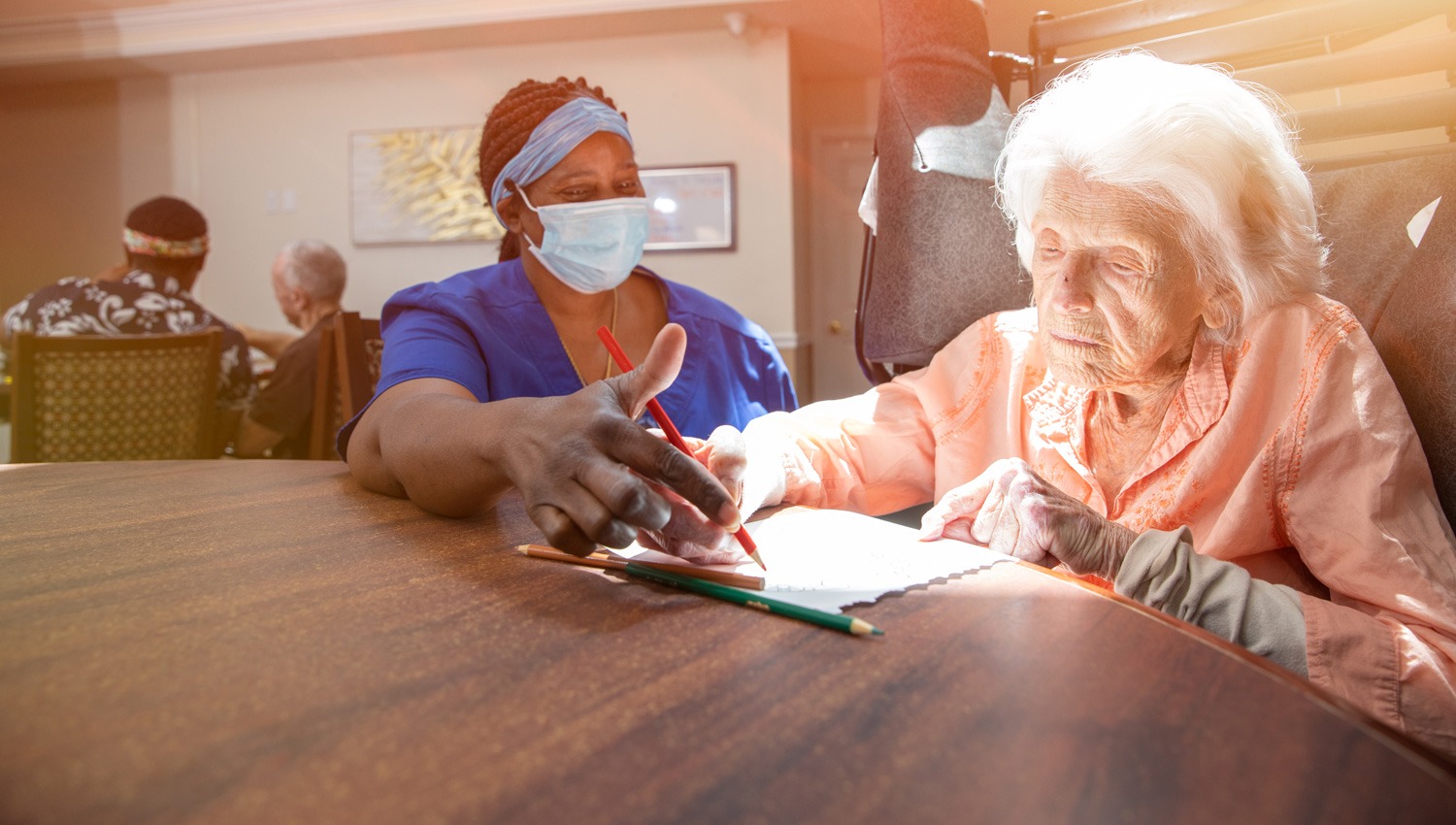 Contact Our Memory Care Facility Today
We have a saying at Palm Cottages. "Happy aging is our agenda". This couldn't be more true! That's why we work so hard with love and compassion to better the lives of the residents who stay here!
Find expert memory care at Palm Cottages in Rockledge. Contact us with questions or schedule a guided tour to see our facility for yourself and to find out if we're the right fit for your loved one.