Palm Cottages is the best assisted living facility close to Orlando, Fl. In Rockledge, we have created a facility designed to maintain independence while promoting a high quality of life. We offer regular activities, off-site visits and more. Your loved one will feel like a part of the community.
If your loved one requires memory care assistance, we have a team of professionals who provide treatment for those with dementia or Alzheimer's disease. Our staff-to-resident ratio is excellent, allowing for higher levels of care, more frequently when needed. Additionally, memory care residents are encouraged to be part of the Palm Cottages community and participate in our monthly activities.
Residents are encouraged to participate in activities and programs throughout the day.

Our Resident Care staff have completed comprehensive training in order to provide the specialized care and services that these residents benefit from.

The memory care cottages are connected by a courtyard area, which allows our residents the freedom to safely take outdoor strolls.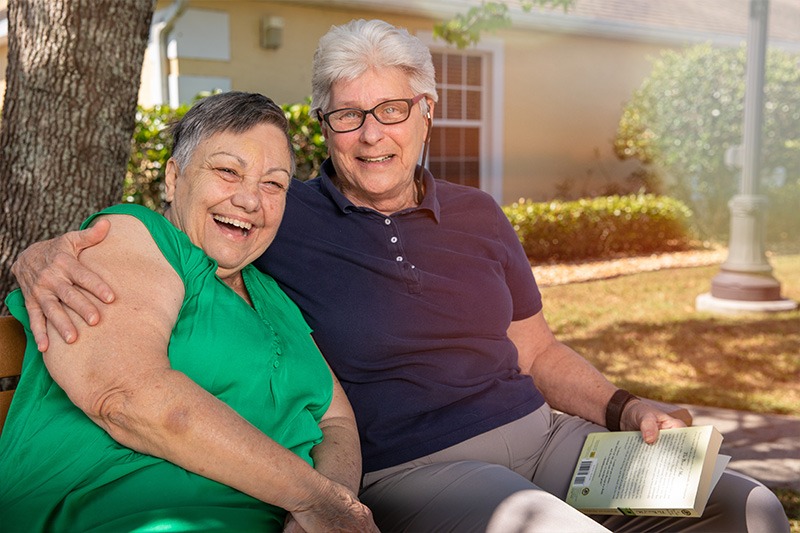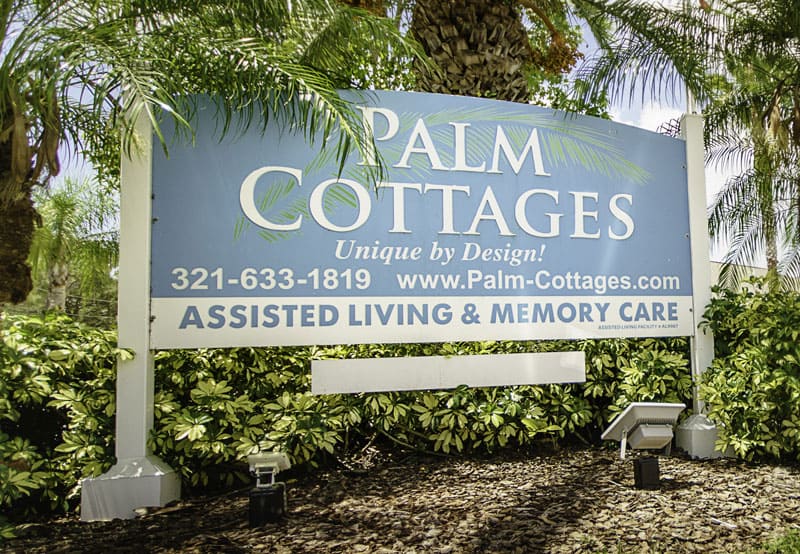 Our Elder Care Facility
Providing top care, you can expect the best from Palm Cottages. Be sure your elderly loved one will be happy, and you'll be able to visit whenever, as we're just a short drive away. Arranged in a cottage format, we're a unique facility. It naturally creates a community feel while maintaining safety. Residents are able to visit with others and enjoy the outdoors in a connected courtyard.
Come for a tour, or contact us with questions if you'd like more information.
Contact Palm Cottages Today
Find the best care for your ageing loved ones close to Orlando with Palm Cottages. Whatever their needs are, trust that our team will be able to provide them with the care they need to live a happy, healthy life.