Dementia Care For Assisted Living Residents
Living with a loved one who suffers from dementia is difficult for even the closest of families. It can often leave you feeling anxious, sad, and angry; and without any idea how to care for them. With a life of your own, it may be impossible to act as a full-time caretaker, even if you had the training and medical knowledge required to do so.
Fortunately, the Palm Cottages Assisted Living Facility is here to help you and your loved ones adapt to life with dementia. Palm Cottages is an assisted living facility with memory care services located in Rockledge, Florida. Our goal at Palm Cottages is to provide your loved one with a safe, comfortable home and enrich their quality of life overall.

With numerous features and amenities, Palm Cottages is well worth the drive from Orlando to Rockledge. We offer personalized care, including administration of medications, hygiene, weekly housekeeping, and daily recreational activities. Additionally, Palm Cottages' location on Florida's Space Coast neighbors one of the fastest-growing communities in Central Florida, and is only a few miles from the beach.
Our homes are specially designed to have a cottage-style feel akin to a cozy bed and breakfast feel. Each cottage is equipped with a private entrance, patio, and a screened-in porch, as well as cutting-edge security and emergency call systems. Cottages have been adapted to offer further protection for residents with dementia or Alzheimer's.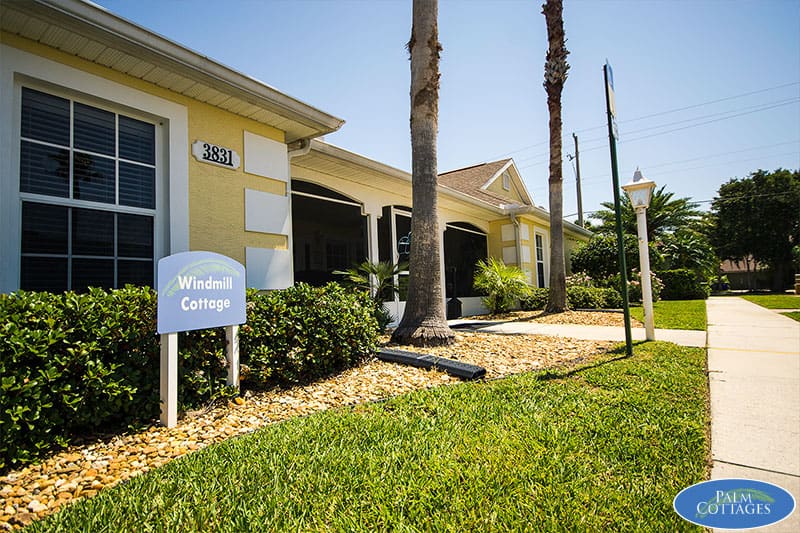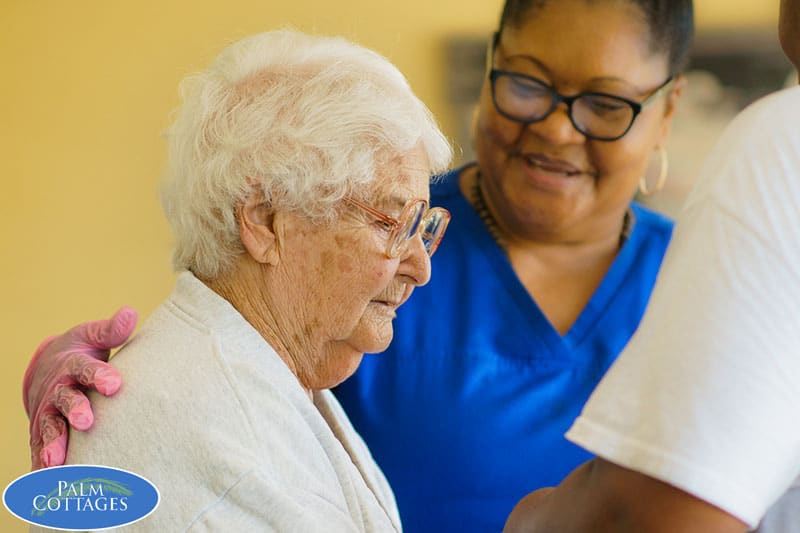 Our residents are encouraged to participate in activities and programs throughout the day.

Our Resident Care staff have completed comprehensive training in order to provide the specialized care and services that these residents benefit from.

Our Memory Care cottages are connected by a courtyard area, which allows our residents the freedom to safely take outdoor strolls.
Our Quality of Life Team is a group of dedicated professionals who are committed to providing your loved one with the best experience at Palm Cottages. Each team member possesses the proper training, experience, and medical knowledge to keep your loved one safe and comfortable. They also plan a variety of activities and events that allow residents to remain physically, mentally, and socially engaged.
If you have a loved one who would benefit from the care and quality of life offered at Palm Cottages, please call us to further discuss your needs or to schedule a tour of our community. With our help, you can rest knowing your loved one is happy and cared for.