An Elder Care Facility for Your Loved One
As you're looking for a senior care facility near Cocoa Beach, FL, rely on our assisted living home to help your loved one as they enter their next stage of life. Palm Cottages is made up of a network of cottage-style housing specifically designed to be inviting, cozy and relaxing. Unlike large U-shaped brick facilities, our cottages simply feel more homey and community-oriented, making Palm Cottages the easy choice for your loved one.
At Palm Cottages Senior Care Facility, You'll Find:
We offer a number of activities and programs every day for residents to participate in, providing an opportunity to be active and socialize.

Specialized care is a top priority at Palm Cottages. Our entire staff has completed comprehensive training to best meet needs of all residents.

Our cottages are connected by a courtyard area, allowing residents the freedom to safely go outside, getting fresh air.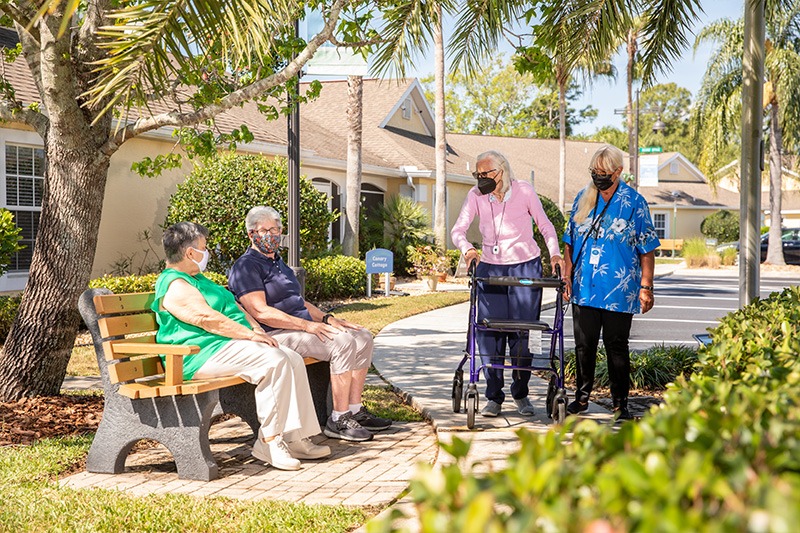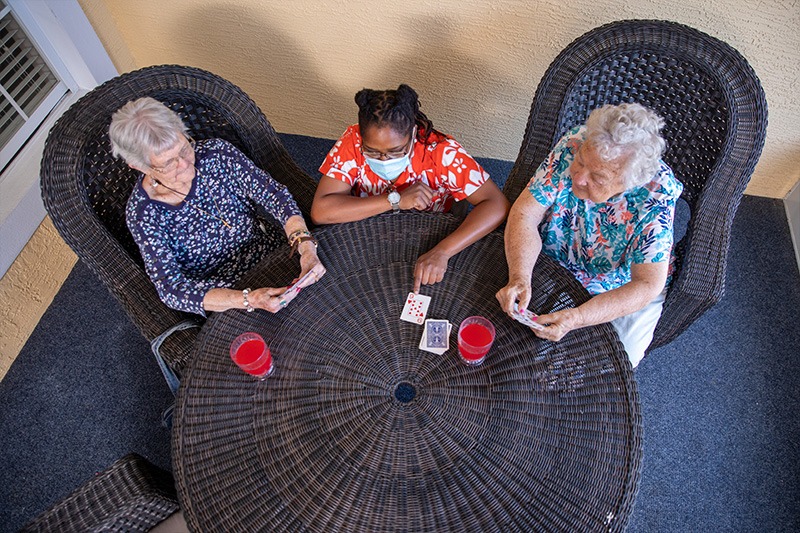 Our Senior Housing Facility Promotes Happy Aging
One of the most difficult things is having to place a loved one in a senior care facility. Palm Cottages is different from other care homes. We have created a wonderful community of caring staff and residents who lift each other up. 
In addition to our very inviting-styled housing, we provide plenty of activities for our residents to engage in. We want to be an elder care facility that people can thrive and grow old in. You will see nothing but smiling faces from individuals who want to continue to make the most of life. You can also find an events calendar that shows different activities our residents can participate in each day.
Find a Home for Your Aging Loved One
Our senior care facility is a short drive away from Cocoa Beach, FL, making visits easy. Give us a call to learn more; we'll be happy to answer any questions you may have. Additionally, schedule a guided tour and see our facility for yourself and determine if it's the right fit for your loved one.