At Palm Cottages, we go above and beyond in making sure our memory care residents get to live the most fulfilling life they possibly can. These patients not only have access to special programs designed to treat Alzheimer's disease and dementia, but they also get more skilled, one-on-one care to enhance their quality of life and independence.
This is in addition to all of the care, activities and community you can expect with Palm Cottages' assisted living facility.

What you can count on at Palm Cottages:
Throughout the day, our residents are encouraged to participate in activities with the community.

Our resident care staff has completed the necessary training to provide high quality care to our residents and help them with their needs.

Our cottages are connected by a courtyard to promote a social atmosphere in the community, allowing our residents to safely go outside, getting a chance to enjoy the fresh air and socialize.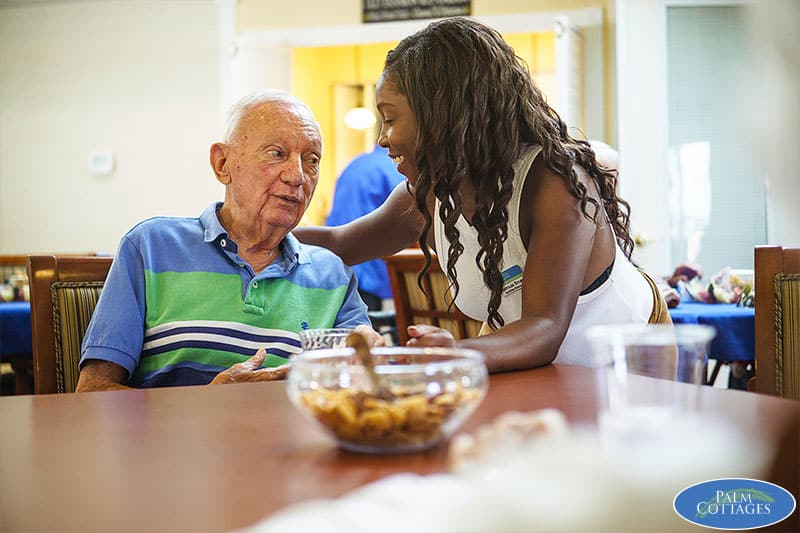 Contact Us Today
If you're looking for a memory care facility for a loved one close to Cocoa Beach, contact Palm Cottages today. We'll be happy to answer any questions you may have about our facility and take you on a guided tour. See the facility for yourself and find out if it's the right fit for your loved one.