Finding the proper elderly care facility can be a challenge to get right. An elderly care home will be responsible for looking after your loved ones and making sure they get to live their life to the fullest. Located close to Titusville, FL, Palm Cottages proudly goes above and beyond, making sure we can boldly proclaim our agenda: Happy aging is our agenda.
How We Achieve This
We create a welcoming elderly care home by giving our residents every possible opportunity to live a life that they can enjoy in a great community. Our staff is highly trained to provide personal assistance to all of our residents, giving them the best care. We are also specially equipped to provide specialized memory care services for those with dementia and Alzheimer's.
Your loved one will have the benefit of a large facility, with a different, more unique form of care in every aspect of our home. This is felt from the activities to the unique space down to the meals served throughout the day.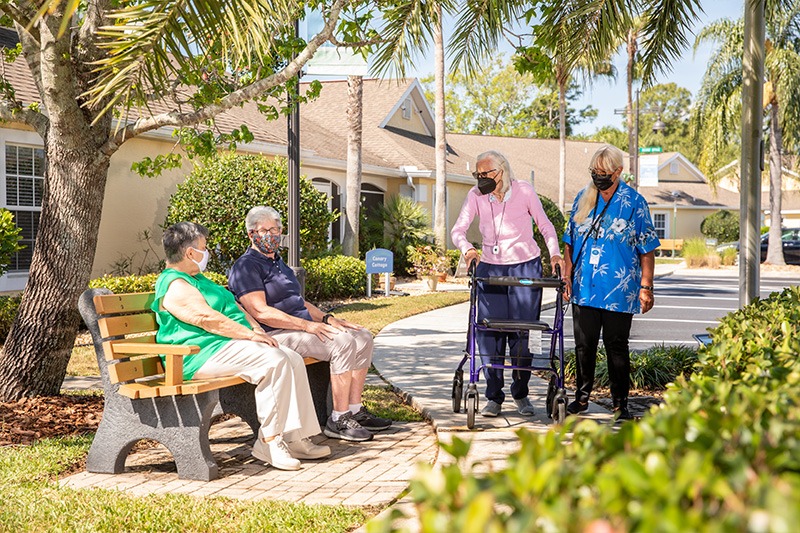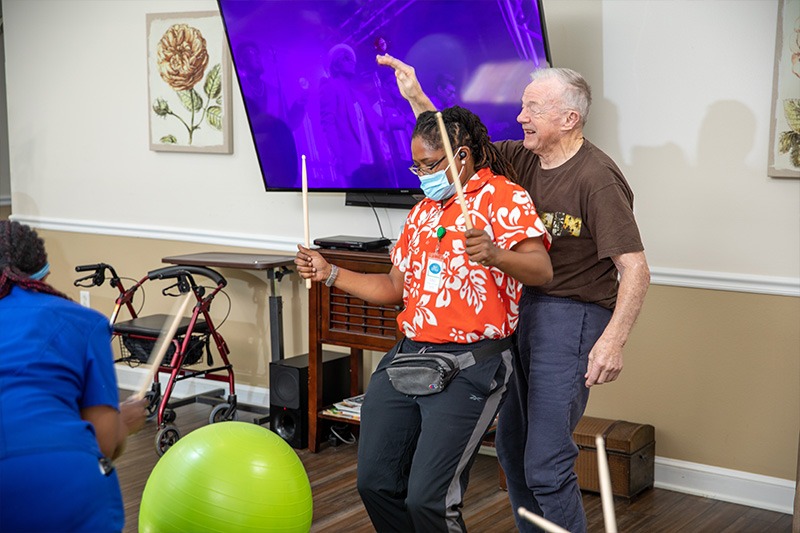 Key Features of Our Elder Care Home
Residents have the opportunity to engage in social events and programs to help spark their memories and enjoy time with other residents of our community.

The Palm Cottages' team is fully trained and ready to provide specialized care and services for the individuals who stay here.

Our facility includes a memory care unit, providing specialized care and the same community feel.
An Elderly Care Facility that Feels Like Home
At Palm Cottages, we are all about the community. We have family-style dining with chefs who truly get to know each resident and interact with them on a personal level. It's almost as if they are the residents' personal chefs. Additionally, all of our great staff provide attentive care combine with the unique and accessible cottage-style housing allows for a facility that feels like home while providing the best care available.
Find Out if Our Facility is Right for Your Loved One
If Palm Cottages seems like the right elderly care home for you or your loved one, contact our team today. We'll be happy to answer any questions you may have and schedule you for a tour. Located close to Titusville, it's easy to come to see for yourself!