If you are in the Viera, FL, area looking for an amazing assisted living facility that goes above and beyond other facilities, rely on Palm Cottages. Located only a short drive away, the commute to Palm Cottages will be worth it to give your loved one a high quality life and even higher quality care. In no time, our facility and community will feel like home. We understand that making the choice to put a loved one in an assisted living facility can be a very difficult choice. But we think that once you learn more about our assisted living facility, your mind will be eased.
We are not like your traditional facilities, in large U-shaped buildings. Instead, we are unique; we are a network of cottage-style homes that help provide residents with a comfy, homey feel. The community is also what makes Palm Cottages what it is. Friendly, caring and loving staff will tend to your loved ones needs while giving them as much space to live independently as they can. We are always nearby and ready to help. In fact, though we don't operate in a standard, large, U-shaped facility. We have the staff, programs and technology that these large facilities have. 
We even have an ECC certificate, showing proof that we provide services that do go above and beyond the standard requirements for assisted living facilities.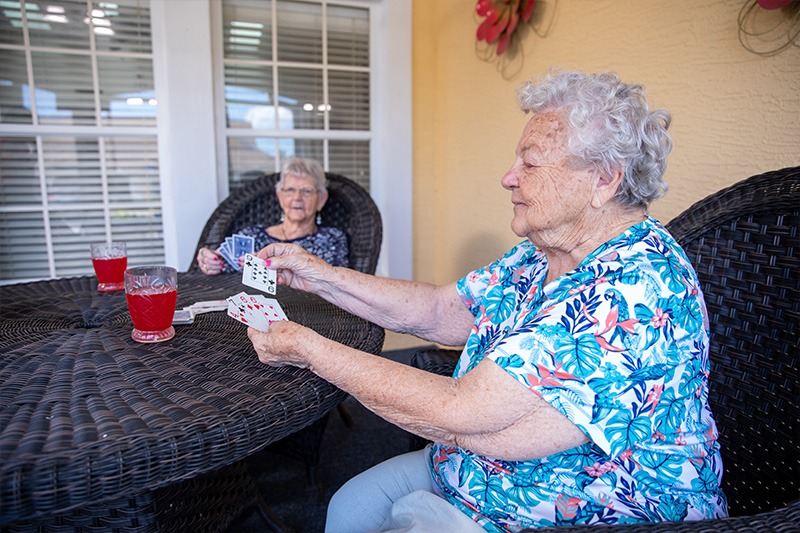 Residents are encouraged to get active and participate in activities and programs throughout the day with a monthly calendar of activities.

Our staff has completed comprehensive training to provide quality, professional care so the residents can have the best quality of life at Palm Cottages.

Memory care patients have cottages that are connected by an outdoor courtyard so they can get outside and safely enjoy fresh air and nature, and socialize with other residents.

We have an ECC certificate for services that go above and beyond the standard requirements of an assisted living facility.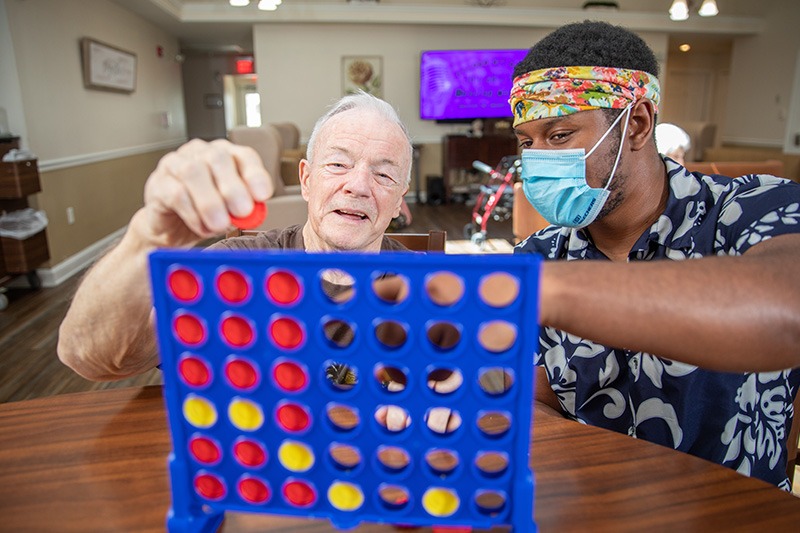 Learn More About Our Elderly Care Facility
We happily welcome our neighbors in Viera to come see our assisted living facility. Just a short drive away. it's easy to pay us a visit and see the community. If you would like a previous before you schedule a tour, please check out our gallery and event calendars to get a better idea of what the residents will be enjoying on a daily basis! We look forward to meeting you and providing your loved one with the proper care and space they need to live their life to the fullest.
We have a saying here, "happy aging is our agenda". We truly believe that and know that your loved one will enjoy Palm Cottages!