If you are looking for senior apartments for your loved one with wonderful amenities, assisted living programs, memory care programs, and a staff that truly cares, then Palm Cottages is for you. Here, our residents can truly feel like home as our facility's layout is not quite like a facility at all. Our senior apartments are set up with a cottage-like feel with an emphasis on community. Our housing is easily accessible in a very relaxing, quaint environment. 
Our staff to resident ratio is excellent as our chefs even get to know the residents on a personal level and enjoy interacting with them while preparing high-quality meals. There is always a friendly face around who can help and make the residents feel at home.
There are plenty of activities for our residents to participate in and we encourage them to join the community in doing so.

Our staff has completed comprehensive training so they can provide specialized assisted living and memory care to the residents.

Our memory care cottages connect by courtyard area, so our residents can get out for fresh air and have freedom to safely get outside and enjoy.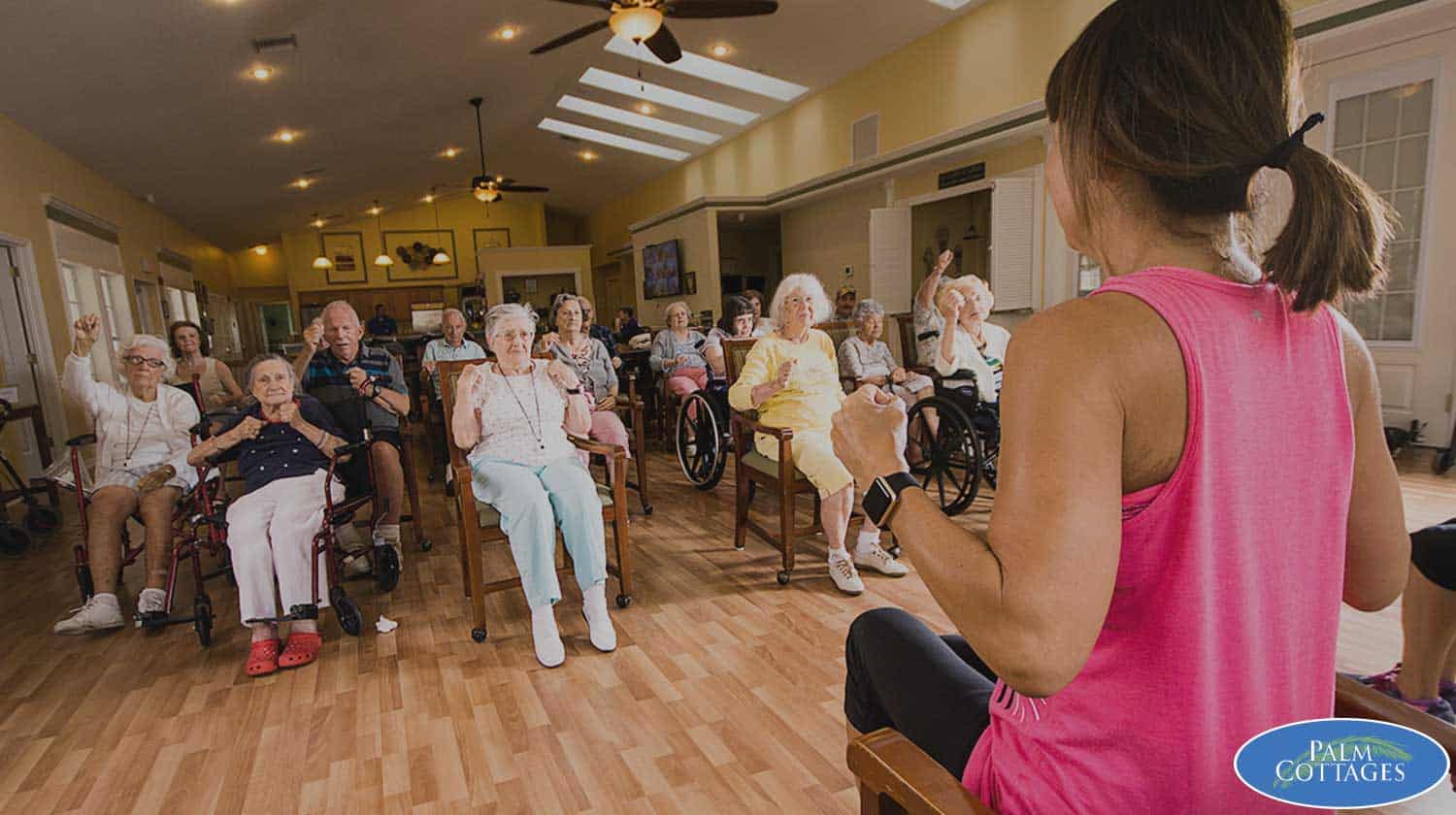 The small size of our senior apartments is beneficial for the residents because our staff is more readily available to them compared to other facilities. Every individual is able to have a more personalized experience with personalized care. This is especially important to those residents who are affected by Alzheimer's and dementia and require our professional full-service memory care. When your loved one joins our community, they will enjoy family-style dining, activities, social situations, excellent food, wonderful care, and a wonderful atmosphere. 
Happy aging is our agenda, and we look forward to meeting your loved one and caring for them!