Dementia Care For Assisted Living Residents
There are ten million cases of dementia per year, and over fifty million people worldwide experience dementia. This syndrome happens when there is a deterioration of cognitive function in the brain. This can result in an impaired ability to think, remember, or do everyday activities. Oftentimes dementia has severe physical, social, psychological, and economic impacts on the patient as well as the family. When symptoms progress and present a further decline in cognitive function, professionals are best equipped to handle dementia care, especially when your loved one is in need of 24/7 assistance.

At Palm Cottages we provide high-quality dementia care and dementia assisted living. We have a full-service memory care unit, located in our assisted living facility. We also specialize in many forms of dementia care and treatment. Our mission is to provide an enhanced quality of life no matter what kind or the severity of one's dementia. We have comfortable, unique cottage-style housing. There is a courtyard safe for residents to socialize and enjoy outside and there are activities and programs that help treat dementia symptoms. Though we are located in Rockledge, FL, the drive from Merritt Island FL, or other surrounding areas to Rockledge is close and worth the distance provided Palm Cottages excellent care and housing.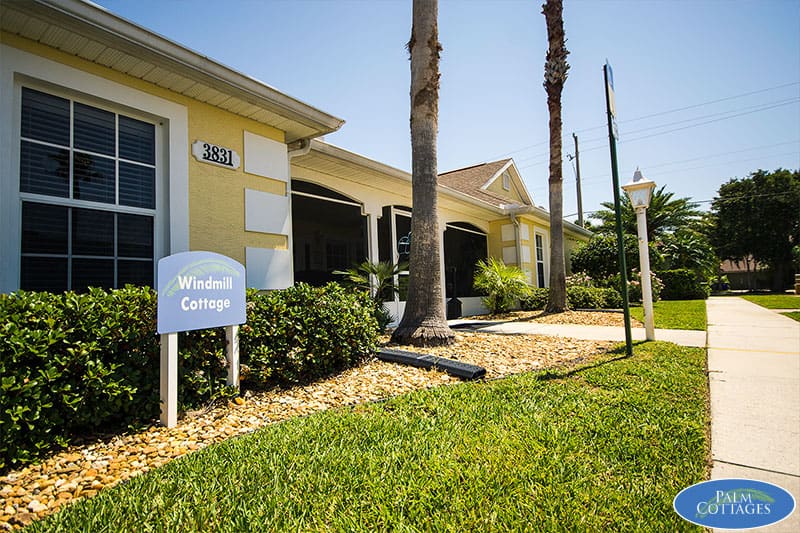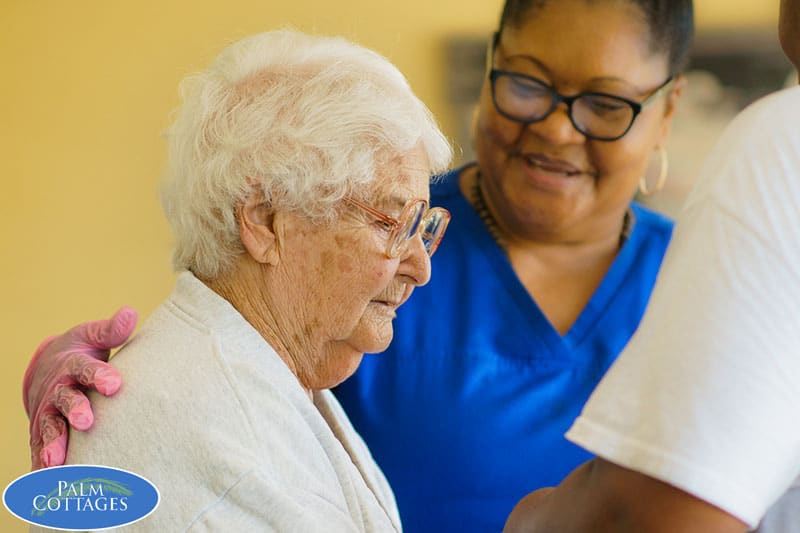 Our residents are encouraged to participate in activities and programs throughout the day.

Our Resident Care staff have completed comprehensive training in order to provide the specialized care and services that these residents benefit from.

Our Memory Care cottages are connected by a courtyard area, which allows our residents the freedom to safely take outdoor strolls.
Palm Cottages is an ECC Licensed Facility. The entirety of our staff has completed comprehensive training and is well equipped to provide specialized care and services for our residents. Our motto is, "happy aging is our agenda," because that is truly what we strive to accomplish. Helping your loved one to have a life that is as full and stress-free as it can be is our top priority. Consider our team of professionals and dedicated vacation cottage-style housing for your loved one's dementia assisted living and dementia care. Give us a call today to discuss any further details or schedule a visit to the wonderful community we have created.