Dementia Care For Assisted Living Residents
Palm Cottages in Rockledge, Florida, offers many services to help residents live an independent life. We have a long list of amenities for the residents that include private bathrooms, activities and social events every day, transportation services, medication management by licensed nurses on-site, and more.
Palm Cottages is a high-quality assisted living facility and vacation cottage-style housing that offers professional, compassionate care to its residents. We are committed to ensuring that our residents have a high quality of life. The facility has well-trained and experienced staff, and it offers personal care assistance and socialization activities for the residents. Our goal is to keep the residents active and engaged in all aspects of their lives.


Our assisted living facility offers personalized care tailored to resident needs, assisting with daily tasks but trying to allow the residents to do as much as they can on their own. Our assisted living facility in Rockledge, near Cocoa Beach, FL, provides a healthy environment for dementia residents with advanced needs.
Some residents prefer to live on their own but need some assistance with day-to-day tasks. Palm Cottages has professional caregivers that provide hygienic assistant and help with housekeeping duties.
We are a home-like place for dementia patients who need assistance with their daily activities and a place to live. It is a short drive from Cocoa Beach to Palm Cottages in Rockledge, so you can schedule a tour of our facility if you would like.
Palm Cottages has an excellent reputation due to its dedication to providing a comfortable and dementia-care environment for all of its residents. Our staff does everything they can for the residents, and they create a sense of home so that the residents find it easy to settle in.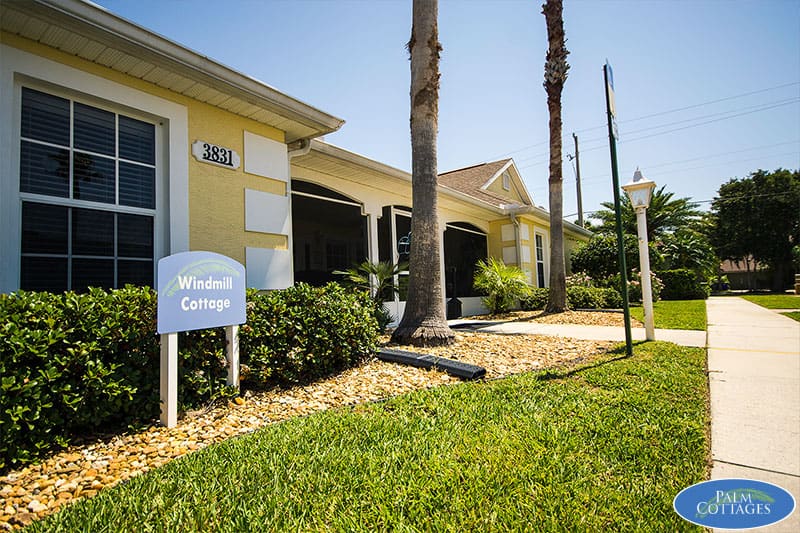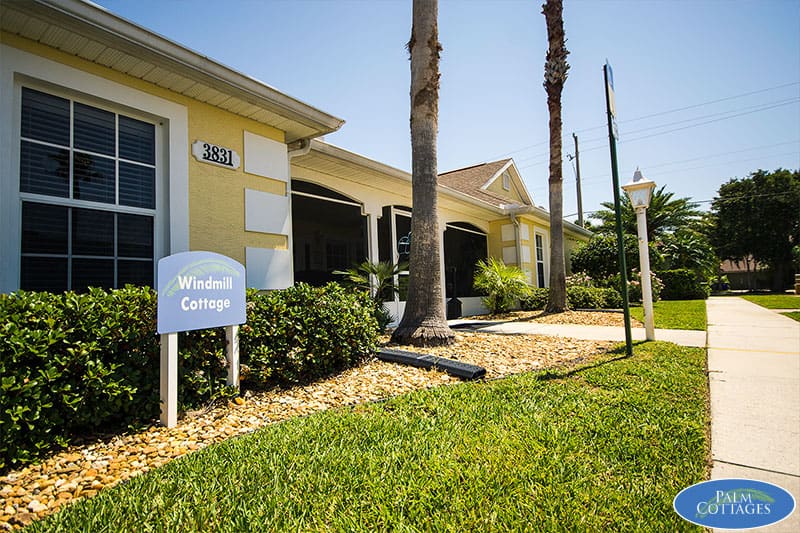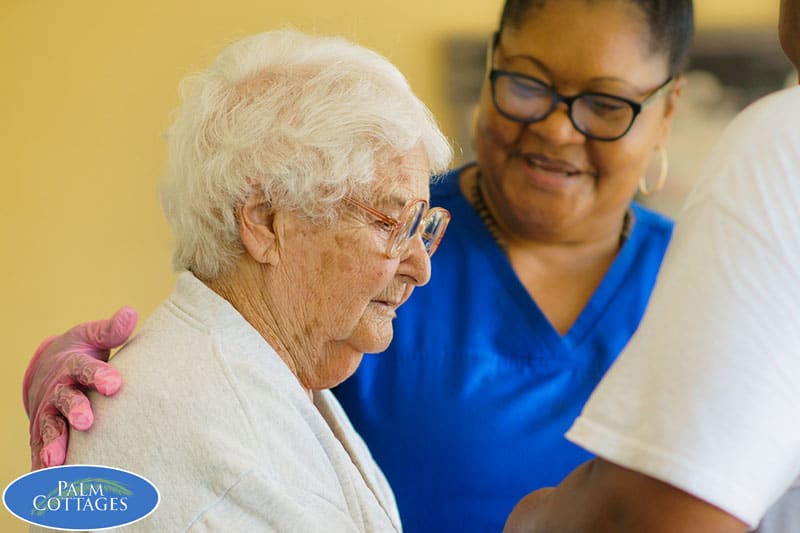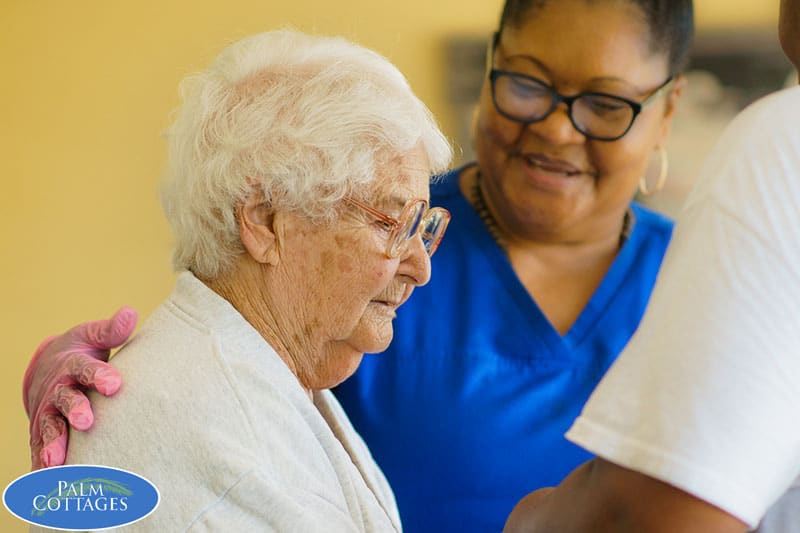 Our residents are encouraged to participate in activities and programs throughout the day.

Our Resident Care staff have completed comprehensive training in order to provide the specialized care and services that these residents benefit from.

Our Memory Care cottages are connected by a courtyard area, which allows our residents the freedom to safely take outdoor strolls.
Contact Us Today
The team understands that providing a comfortable environment for residents is key to a better quality of care. We provide both assisted living services and also customized activities and events for the residents. Palm Cottages has individualized care plans for each resident, which includes behavioral management. It is in an environment with serene palm trees, a beautiful garden, a beach nearby, and a lake on the other.
Find out more about Palm Cottages by calling us today!