If you are in the Cocoa Beach, FL area and you are searching for a senior assisted living facility, rely on Palm Cottages. We are a short drive away from Cocoa Beach, FL. You will find us just across the Banana River and Indian River. Our beautiful cottage-style homes will allow your loved one to feel like they are right at home in Cocoa Beach. Our homes are set up the way they are so the residents don't feel like they are stuck in a giant U-shaped facility like many other assisted living centers. Instead, they live in paradise with a wonderful community and a staff that is readily available to assist them with their challenges. If you would like to request a tour, please do so by visiting our guided tour page.
Our mission is to enrich the quality of life for all of our assisted living and memory care residents by establishing an independent, healthy, and safe lifestyle.
Assisted Living
Our assisted living facility is full of caring and experienced staff members and a community of people who are encouraged to be involved in activities and family-style dining. By creating a community for our residents to enjoy, we help enable them to live their life to the fullest by creating new friendships and memories. We have an excellent staff-to-resident ratio, letting us provide personalized assistance quickly when we are needed. Even our chefs get to know the residents on a personal level to further connect with them, learn what they prefer for food, and make sure they are eating high-quality food.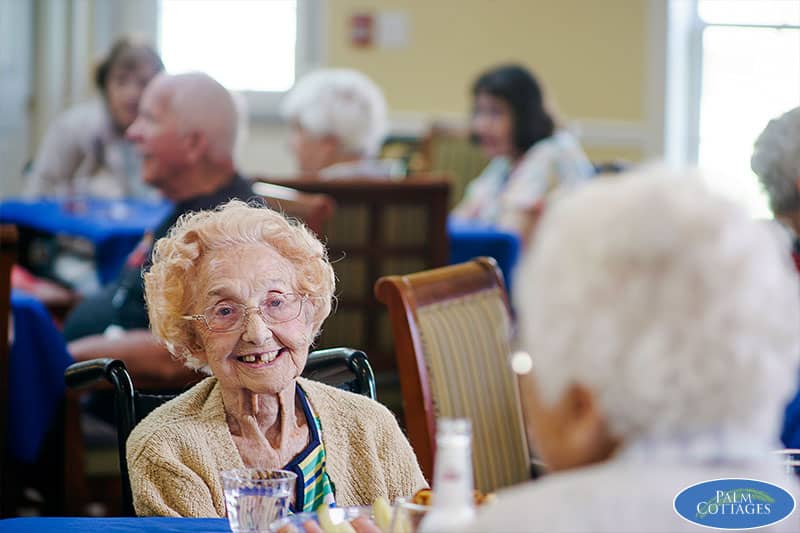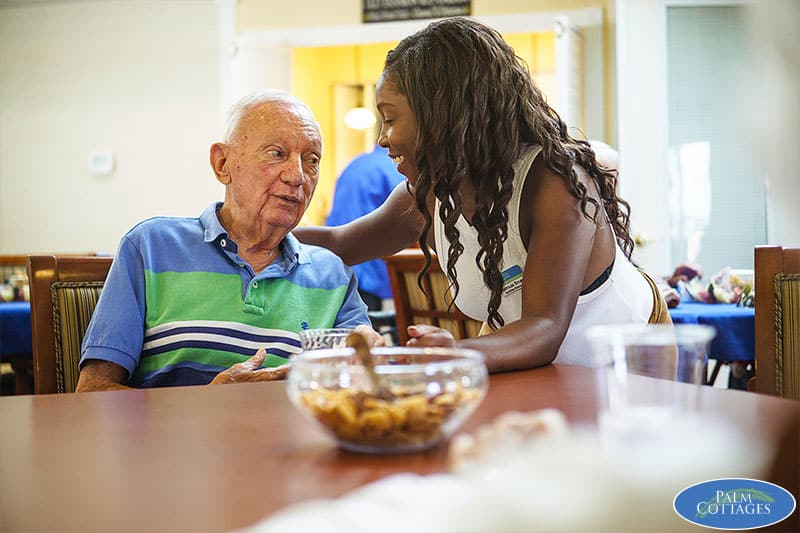 Memory Care Services
Alzheimer's and Dementia are debilitating diseases that are extremely difficult for the affected person to deal with. Our team is highly trained to provide effective care and treatments so your loved one has a chance to be happy and live a great life.  Our memory care residents are provided with personalized programs to help treat their condition. Just like our other residents, we want to make sure they feel at home. Our memory care resident's home's are connected via a beautiful courtyard. This allows them to get outside and get fresh air, socialize, and enjoy the outdoors while being in a safe place.
In Action
[rev_slider alias="main" /]
Contact us
Call us today to learn more about our wonderful community. Request a tour today, we look forward to meeting you and caring for your loved one!