Choose an Assisted Living Facility You Trust
Are you looking for an assisted living facility for a loved one? If you are, consider our cottage-style homes at Palm Cottages. At Palm Cottages, we are more than just a usual assisted living facility. We have what is known as an ECC license, which in short, is a license for assisted living facilities that provide more than the required standard of care for assisted living facilities. 
We are inviting our neighbors in Merritt Island, FL to come check out our assisted living facility. Just over the Hubert Humphrey Causeway and a ways down the US Hwy 1, you will find our facility.  Here, you will find a loving and caring community that will support your loved one so they can have a chance to age happily. Our residents are also all about having fun and enjoying each other's company. We have an events calendar that shows the typical daily activities our residents participate in that can be seen here. 
All you have to do now is pick up the phone and give us a call or schedule a guided tour of our facility. We believe that once you come see our facility of cottage-style homes and your loved one can see how close we are to Merritt Island, their time transitioning here will be much better.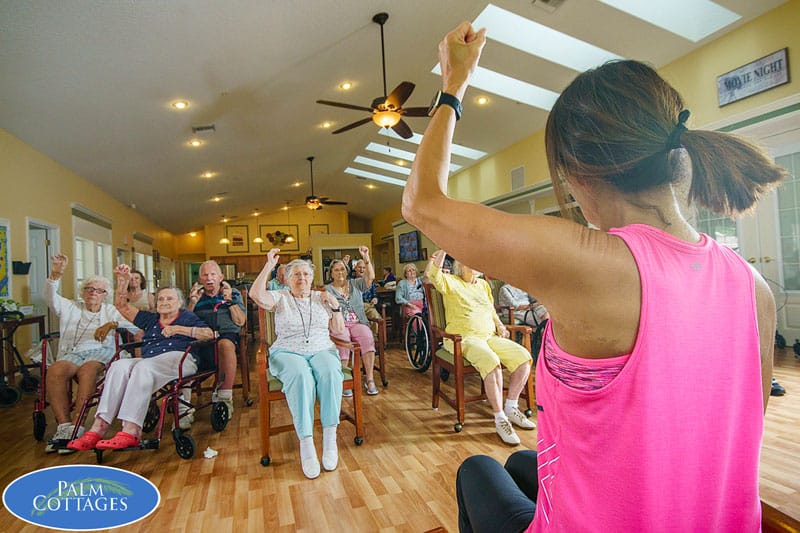 Residents are encouraged to participate in activities and programs throughout the day

Resident care staff have completed comprehensive training in order to provide the specialized care and services that these residents benefit from

Memory care cottages are connected by a courtyard area, which allows our residents the freedom to safely take outdoor strolls

Close proximity to Merritt Island, FL
What Our Assisted Living Facility Offers:
24/7 Care & Supervision
Medicine Management
Weekly House Keeping
Family Style Dining
Emergency Call System
On-Site Nursing
Room By Room Laundry
Excellent Staff-To-Resident Ratio
Hygiene, Toileting, and Grooming Assistance
Secured Courtyard
Chef Prepared Food
& Much More
Unique By Design
Not only are our housing arrangements uniquely laid out in beautiful quaint homes, but our dining situation is more unique than standard assisted living centers. We have professional chefs who interact and become friends with our residents. The chefs make delicious meals and can customize meals to our residents liking and requirements. We truly serve to treat all of our residents' mind, body, and soul.
We also have a full-service memory care section of housing for our residents with dementia and Alzheimer's.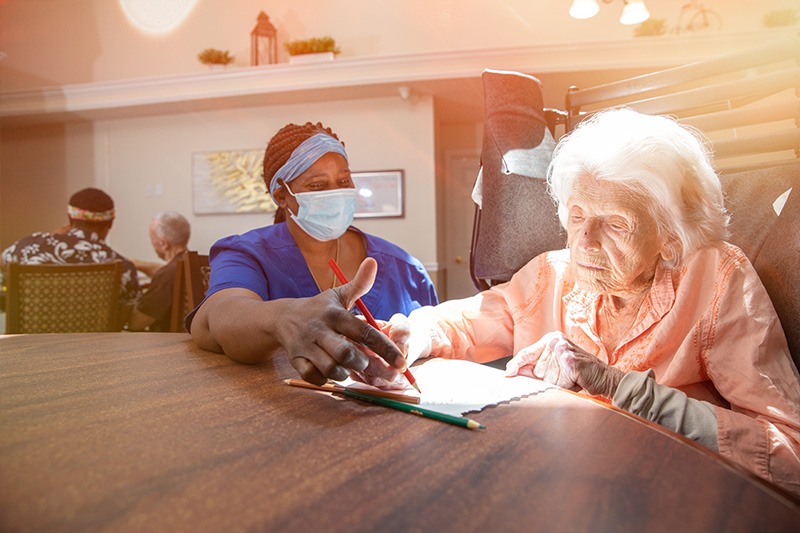 Contact Us Today
Contact the Palm Cottages' team today to learn more about our assisted living services near Merritt Island. As such an important decision, it's essential to make sure it's the right fit for you or your loved one. Schedule a tour to see our facility for yourself before making a decision.